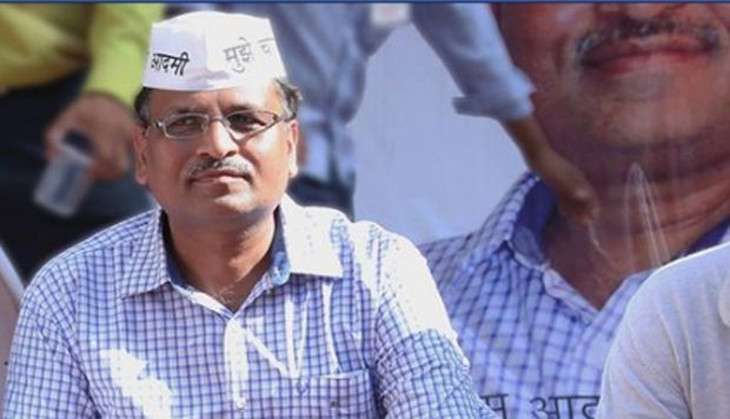 A day after a man was left to die on the streets after being hit by a speeding tempo on 10 August in Delhi's Subhash Nagar, the State government on 11 August said that it will soon announce a scheme under which people will be rewarded for taking road accident victims to the hospital.
Delhi Home Minister Satyendra Jain said that the government has prepared a draft of the scheme where an incentive will be announced to ensure immediate help to road accident victims in the national capital. The draft will be tabled in the Cabinet by the end of this month and then sent to Lt Governor Najeeb Jung for his approval.
According to the CCTV footage released, the speeding tempo rammed into the victim after which, the driver of the tempo walked up to him, then checked his tempo and just drove off.
According to reports, the victim, identified as Matibool, lay in a pool of blood for over an hour while pedestrians just went about their business. What was even more shocking was that a person was seen approaching the victim, giving an impression that he might help but instead, the man picked up the mobile phone off the victim and sauntered off.
Matibool was taken to the hospital by a team of policemen who arrived there after over 90 minutes. However, he was declared dead in the hospital due to excessive bleeding,
"It is very unfortunate that no one come to assist him. Government has prepared an incentive scheme under which people including drivers of taxi and auto, taking road accident victims to hospital will be rewarded," PTI quoted Delhi's Home Minister as saying.
He added, "There is also a Supreme Court directive that such people who help accident victims cannot be harassed or questioned. I appeal to people to help them as it is a pious task to save someone's life."
He also asserted that a Cabinet note has been prepared in this regard. The proposal of the scheme will reportedly be tabled in the Delhi Cabinet by the end of this month and subsequently, it will be sent to the Lt Governor for his final approval to implement the scheme in the national capital.
--With PTI inputs