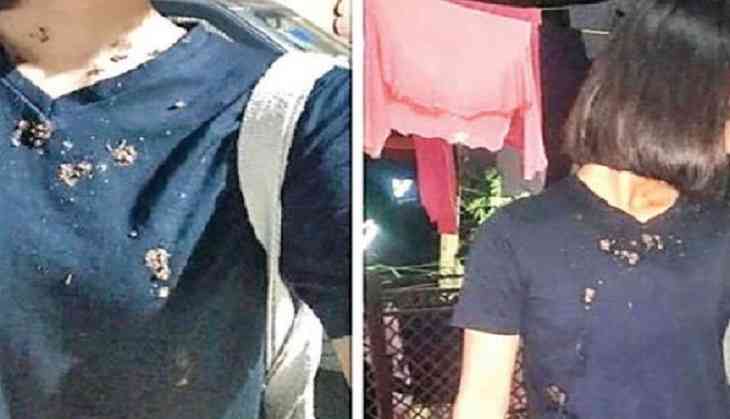 Delhi Police has arrested the man who allegedly spat paan on a woman from North East. He also called the woman 'coronavirus' in New Delhi.
The accused has been identified as Gaurav Vohra who got arrested by Delhi Police from the Vijay Nagar area of Delhi.
As per ANI reports, "A scooty has also been seized from him," said Vijayanta Arya, Deputy Commissioner of Police (DCP) North West.
The incident came to light when the photo of the victim went viral on social media which showed the spat chewing tobacco on the clothes of a woman.
In Delhi, several cases have come to light when North East people got bullied by people and also treated with contempt and called names.
Now, the mistreatment has gone unrestrained since the coronavirus outbreak in China.
Meanwhile, Delhi Police had filed a case against the accused under section 509 of the Indian Penal Code (IPC).
The total cases of positive Covid-19 in India surged to 650, as per latest figures on Thursday morning. Earlier on March 24, Prime Minister Narendra Modi announced 21-day nationwide lockdown due to coronavirus pandemic in the country. To ensure lockdown across the country, police are taking legal action against the violators.
Also Read: Delhi Police epic reply to man who asked if he can visit friend during coronavirus lockdown