Two American-Indian women teach kids how to relish a paratha in America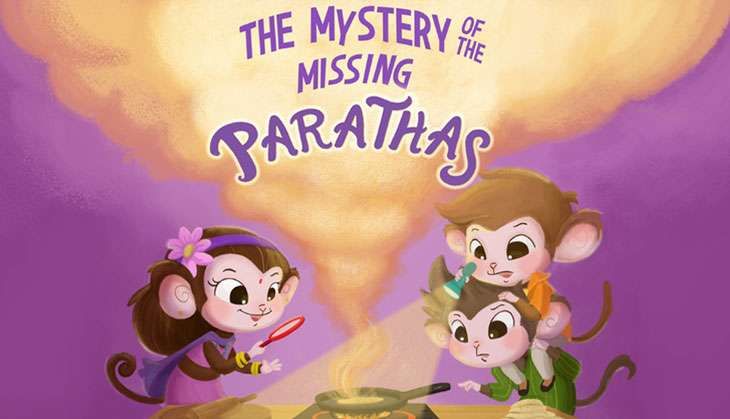 It isn't exactly easy for an Indian child to blend into a school in America. More so, if the parents decide to pack a paratha or a kebab roll in the lunch box day after day. Sometimes the parents give in and change the contents - a mayonnaise sandwich which doesn't smell gross to the other children , or, better still, pizza pops - to spare t he child embarrass ment . Often, however, they don't change a thing and the children sulk and feel isolated.
Now, t wo Indian-American women have are fighting to help Indian children sort this food politics at school out. Together, they've created a book - " The Mystery of the Missing Parathas" - which aims to instil pride about Indian culture and food habits.
Their hope is that, with this, " no Indian child ever feels embarrassed to eat and take Indian food to school and other multicultural children get to experience a taste of our beautiful culture as well".
Shweta Chopra and Shuchi Mehta are the two Indian moms in California who noticed that Indian kids seemed to identify themselves as being "different" and, on many occasions, wanted to change the colour of their skin. They were also ashamed of taking Indian food to school and not excited about celebrating Indian holidays.
Also Read: Save the Children launches #EveryLastChild campaign on street children
" We surveyed other parents who were part of blended families and even educators to learn that these issues of low self-esteem were more common than we had imagined and unfortunately everyone was struggling to find a solution," Chopra told Catch.
When they looked for reference material about Indian heritage to teach their own children - Mehta is a mom of twin six year old boys, Chopra has a 5 year old girl and expecting another one soon - there was none.
They decided to leave their corporate jobs and use their combined experience of over 20 years in retail, business development, marketing and sales to create Indian characters who would share authentic yet contemporary stories about Indian culture to young kids - especially those between the ages of 2 and 7 years - who are the most impressionable and vulnerable.
They launched " 3 Curious Monkeys", a small company, to produce educational materials about Indian culture for families and schools.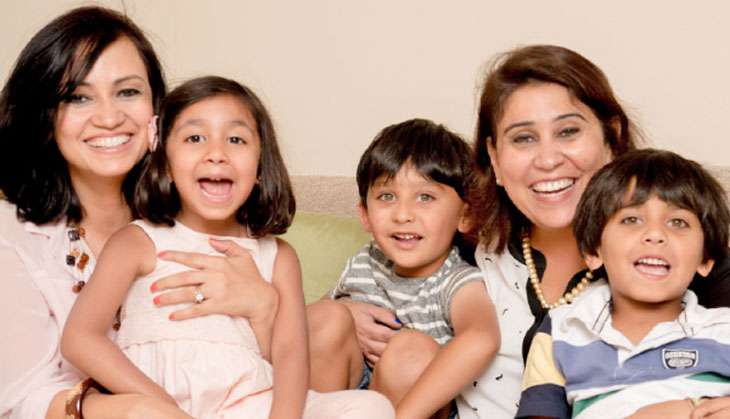 File Photo
The next step was to hire a team of illustrators and graphic artists to help bring their vision to life. Because they urgently needed more avenues for the next generation of kids to validate their cultural roots. Because they wanted to change the way the world views Indians and break away from current stereotypes.
Incidentally, their first book was not " The Mystery of the Missing Parathas" but "The Diwali Gift" - a book for children that taught the wide-eyed Indian kids born in America what the festival of lights was all about. It also armed them with information to explain to children from other nationalities the importance of the festival - taking ownership and pride of the ir rich Indian heritage.
" Our goal is to help preserve Indian culture for young kids through books and Apps. We have seen great interest in our community for products like ours with the success of our award-winning Diwali book and our App," says Chopra.
3 Curious Monkeys
Chopra and Mehta write their stories in a way that kids can relate to the characters and become curious about Indian culture while having fun. For educators, they offer great kid-oriented content which can be easily shared in their multicultural classrooms.
The monkeys are obviously a take on Gandhiji's three monkeys and are called Suno, Dekho and Jaano. These lovable characters inspire kids to connect with their heritage in the most fun and engaging way possible .
" We want to inspire children to read multicultural books. We do this through our adorable and relatable characters Suno, Dekho and Jaano and our age-appropriate stories that allow children to experience our beautiful Indian culture. Our popular books are fun and authentic while being mainstream, which appeal to kids, parents, and educators of all ethnicities and backgrounds," says Chopra.
The Mystery of the Missing Parathas" takes kids through a fun food adventure. " It's a story that will make them wear detective hats as they hunt for the parathas that suddenly go missing right before Suno's Dadima's going away party. This page turner will not only make you wonder who stole the parathas but will let you experience the sights and smells found in an Indian home along the way. It is sure to make the pickiest of eaters want to try some parathas or even cook them!"
Chopra and Mehta's research showed that even though schools and communities have become a melting pot of cultures, they, as parents and educators, do not have the tools to share Indian culture with young kids.
" Currently, only 10 percent of mainstream children's media such as TV, books and Apps have any characters of colour. Out of these, there are none that depicts South Asians in positive and prominent roles. So where are those fun books? We surely could not find them in bookstores and libraries."
Also Read: World Day Against Child Labour: What you need to know about child labour in India

" The 3 Curious Monkeys - Suno, Dekho and Jaano - get little readers interested in the story and help them absorb the cultural references more deeply while encouraging them to respond with curiosity. All our characters - one girl and two boy monkeys - are equally involved in being funny, silly, kind, smart, confident and adventurous thus breaking any gender stereotypes."
With Chopra and Mehta's efforts we hope that the Indian paratha becomes popular in tiffin boxes in American schools. And so do the carriers of these tiffins.