Meet William Dalrymple, photographer. He shot the world on a Samsung phone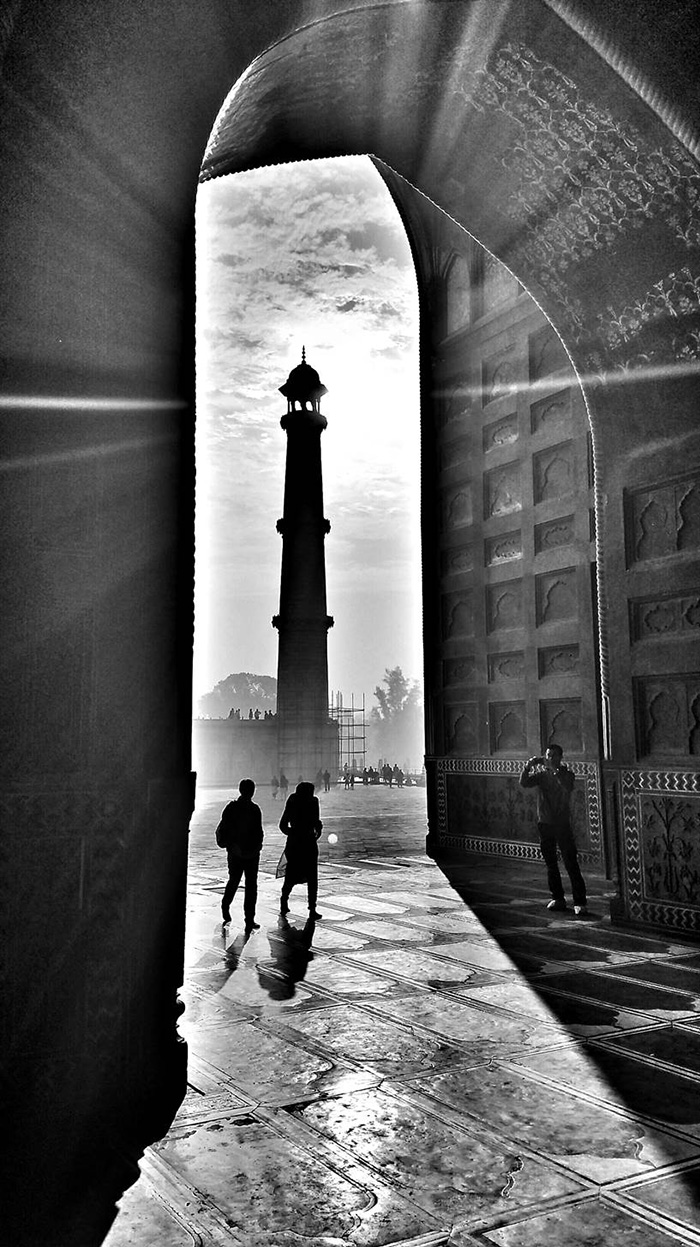 What came first - the chicken or the egg? That's the dilemma William Dalrymple fans are in ever since he decided to publish his first book of photographs.
Dalrymple insists that long before he became a celebrated writer, traveller and historian he was an accomplished photographer. And his first book of photographs, The Writer's Eye, to be published later this month is ample proof.
Also read -
I've played Russian roulette with my life: legendary war photographer Don McCullin
Photography is apparently in his genes. His Calcutta-born, part-Bengali great-great-aunt Julia Margaret Cameron was one of the greatest photographers of the 19th century.
His love affair with the camera began at the age of 7 when he was given a tiny Kodak for his birthday. When he turned 15, he was left some money by a relation and spent it on a Contax 35mm SLR with a pin-sharp Carl Zeiss T* lens.
For the next five years Dalrymple "spent much of his time in the school darkroom, emerging after several hours stinking of fixer, with waterlogged hands, and developer splashed all over his clothes, but clutching a precious sheaf of 10 by 8 prints".
From there to phone photography? "Of course, yes. All 60 pictures in the book were clicked on my Samsung phone," he says.
His favourite picture in the book? "The one on the cover."
Chatwin diaries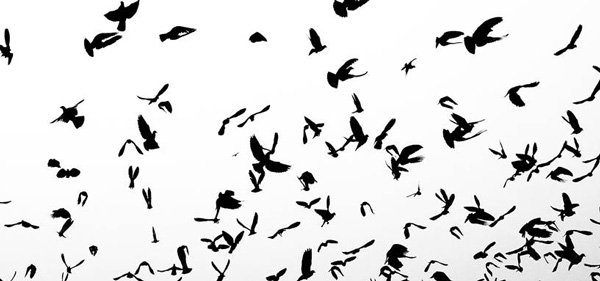 Dalrymple was 21 when he met fabled travel writer Bruce Chatwin in 1986. Chatwin spoke eloquently about the nomads of Mongolia, Ibn Battuta, the Shamans, the Kalahari bushmen - leaving a lasting impression on Dalrymple before he limped away on his crutches, very weak from the AIDS that would eventually kill him three years later.
Dalrymple calls that a rare encounter. The kind of encounter that happens only once or twice in a lifetime and changes one's entire life trajectory.
It changed his.
Following Chatwin's death the world learnt the writer was also a remarkable photographer. His black-and-white images from the Sahara to the Pacific, from Afghanistan to Mount Athos - published posthumously - were full of surprises. And insights.
For Dalrymple it was a lesson: what happens when a writer takes photographs. Does a photograph show a different side to a writer's character and vision as revealed in the text?
"Yes, it does. My writing is not dark. I hope I make people laugh. But my photographs are dark and brooding," he chuckles.
Dalyrymple, the photographer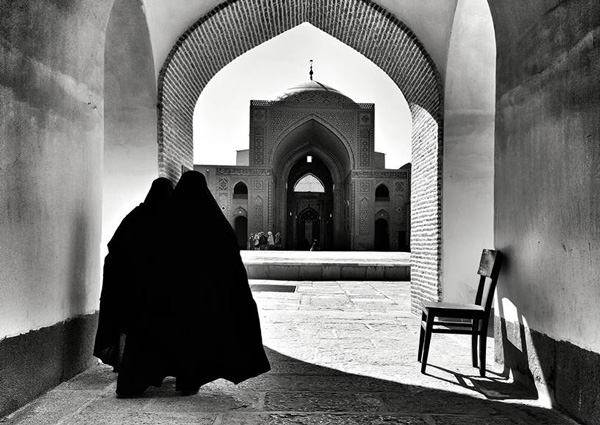 The Writer's Eye is a collection of photographs Dalrymple took over a period of 18 months during his travels from Leh to Lindisafarne, from the Hindu Kush to the Lammermuirs across the rolling hills south of Sienna.
"It is of course difficult - and maybe even dangerous - for any artist to analyse his own work, but looking now at these images of mine I think they also show a rather different palette to that visible in my writing," he says.
He says his photography is a reflection of the images that impregnated his Scottish childhood and youth and that photography preceded his writing adventures.
"As a child in Scotland, I used to leaf through her (Julia Margaret Cameron's) portraits in the albums we had at home and envy the world she had created and her ability to make such luminous, telling and painterly portraits with a camera."
Also read - Writers and Ideas: William Dalrymple at the #DelhiLiteratureFestival
Seeing the greys
Dalrymple's book is a collection of black and whites.
"I always preferred black and white, partly because it allowed me to develop and edit my own prints; but mainly because black and white seemed a much more daring and exciting world, full of artistic possibilities," he says.
As a teenager he admired the works of war photographer Don McCullin and the black and white landscapes of Fay Godwin. But his real hero was Bill Brandt, "whose darkly brooding images were marked by a stark chiaroscuro, a strongly geometrical sense of composition, a whiff of the surreal and a taste for the uncanny and unsettling."
Seeing further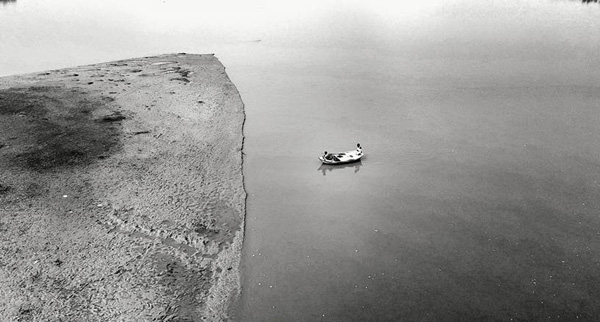 Before he composes a picture, he remembers the words of Brandt.
"It is part of the photographer's job to see more intensely than most people do. He must have and keep in him something of the receptiveness of the child who looks at the world for the first time, or the traveller who enters a strange country."
"Most photographers would feel a sense of embarrassment in admitting publicly that they carried within them a sense of wonder, yet without it they would not produce the work they do. It is the gift of seeing the light around them clearly and vividly, as something that is exciting in its own right."
He's always taken photographs, always extended his literary vision into visuals. The photographs for his first book In Xanadu later became material for his first photographic exhibition, Hajj: An Islamic Pilgrimage. But this time, he decided to publish the photographs themselves, making them the main act rather than supporting cast.
Dalrymple takes particular pleasure in the immediacy and lack of pretension inherent in using a cellphone to record the world around him - for photography should always be about the eye, not the equipment. It is the vision that counts.
But for all his influences, no-one made a mark on Dalrymple the way Chatwin did 30 years ago. Chatwin. who could juggle beautifully between writing and photography, illuminating different strands through his work in each.
"Chatwin is my hero," he says.
Curiously, Dalrymple may well be the new Chatwin.
(Curated by Sensorium Festival co-founder Siddharth Dhanvant Shanghvi The Writer's Eye opens at Sunaparanta: Goa Centre for the Arts, March 18, Goa; Vadehra Art Gallery, March 29, Delhi; and the Grosvenor Gallery, June 2016, London.)
More in Catch - Finding Pinto - how Em and the Big Hoom came to me when I needed it most
A quirky docu, a powerful 'short': the Mira Nair films you've never seen