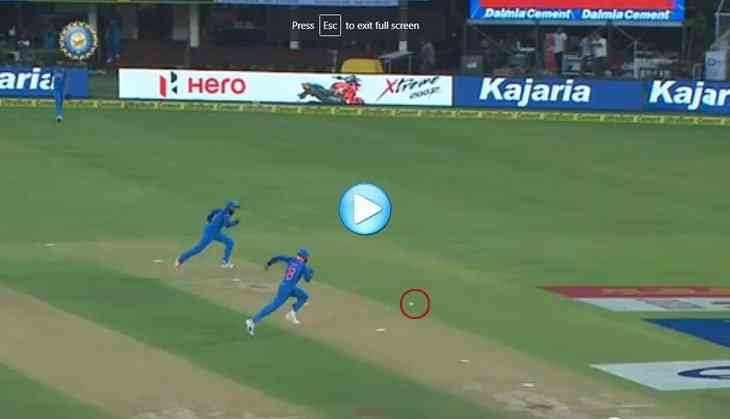 This year, Virat Kohli has performed wonderfully in many matches and also created some amazing records. Because of his outstanding performances, he becomes successful in chasing the records of the God of Cricket i.e. Sachin Tendulkar and recently, become the World's fastest 10,000 scorers.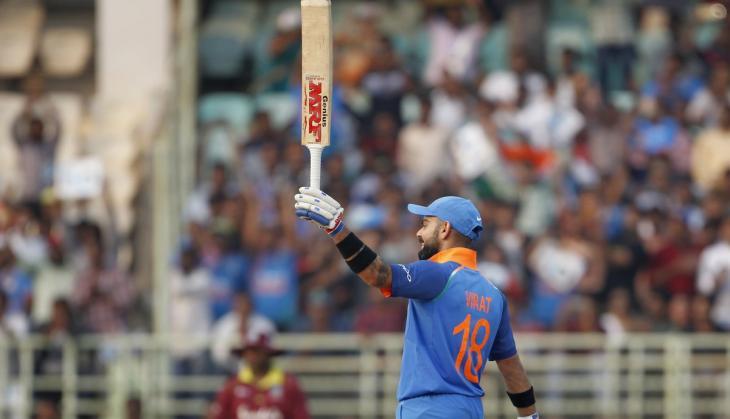 Besides, he is a great entertainer also, for the way he plays on the ground and also because of his aggression that he shows while playing. This time, Kohli has left his fans surprised during the 4th ODI match between India and West Indies.
During the match, Ravindra Jadeja and Virat Kohli seem to be chasing the ball together and their fans were shouting to support their favourite cricketers.
Both of them giving a tough competition to each other and finally, Indian skipper defeated by Jadeja while chasing the ball.
As we all know that Kohli has proved himself to be one of the fittest players that cricket team have while Jadeja is one the best fielders of our team. However, the shocking turn comes when Jadeja crossed Kohli and stopped the ball from touching the boundary and saved the four.
Watch Video:
One of my favorite fielding pair (Jaddu-Virat)https://t.co/98wGXLj86l

— Manikanta Reddy (@gmanikanta108) October 30, 2018
However, Jadeja won the race but it was amazing to watch both the finest players running to chase the ball.
What do you think?
Also read: OMG! After Virat Kohli's fan now Rohit Sharma's fan tried to kiss and hug him during the match; see video