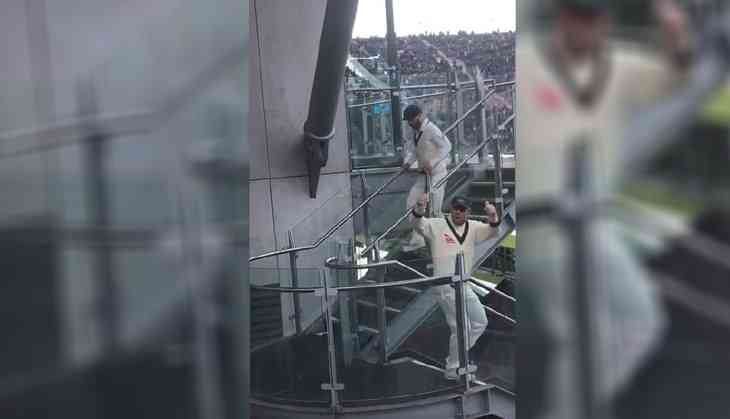 Australian cricketers David Warner and Steve Smith have been facing a tough time ever since their return in international cricket. Cricket fans boo them, abuse them, mock them and especially in England. David Warner and Steve Smith had pleaded guilty and apologised for whatever they have done but fans in England are not willing to forgive them.
During the fourth Ashes Test at Old Trafford, Manchester a fan shouted a David when he was coming out to field. The unidentified fan abused Warner as he was coming out with his teammates, "Warner you f***ing cheat." Warner's reply to the fan was priceless, to everyone's surprise, he turned around and gave a 'wooh' with a thumbs up.
David Warner's reaction to a fan shouting "Warner, you fucking cheat" is the best thing I've seen recently 😂🤣 #Ashes2019pic.twitter.com/IfvkQJhjmC

— Saurabh (@Boomrah_) September 7, 2019
There's no denying that Warner's reply to an abusing fan was classy and appreciable but his performance with the bat hadn't stood out much. Warner in four Test matches has a score of 2, 8, 3, 5, 61 and 0 under his name with just one fifty.
The five-match Test series is currently equalled between England and Australia 1-1. Australia won the first Test, the second match ended in a draw and the third was won by England with a historic chase.
Also read: Chandrayaan 2: From Virat Kohli to Hardik Pandya here's how cricketers reacted on ISRO's setback