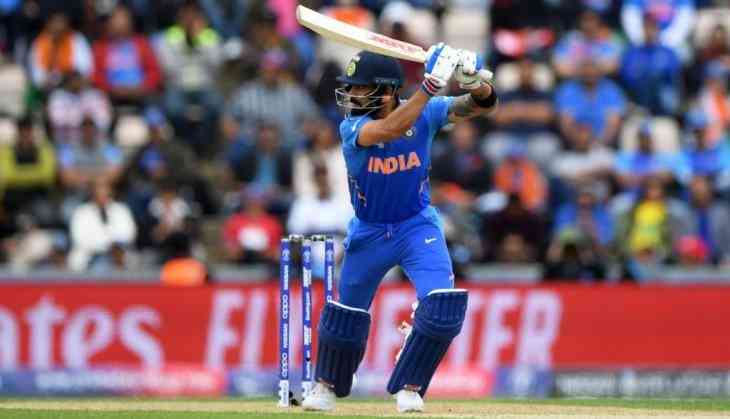 Indian skipper Virat Kohli has been leading from the front as far as scoring run is concerned. On Wednesday the 31-year old has a chance to add another feather to his illustrious carrer when India will face the West Indies in a must win second ODI in Visakhpatnam.
The indian skipper is just 56 runs away from going past South Africa's Jacques Kallis and becoming the seventh highest run scorer in ODIs. Virat Kohli has 11,524 runs in 240 matches at an average of 60.02. Kallis on the other hand, has 11,579 runs in 328 matches at an average of 44.36.
The list of highest run getter is led by Indian legend Sachin Tendulkar, who has 18,426 runs, followed by Kumar Sangakara (14,234) and Ricky Ponting (13,704).
Virat Kohli has the best average at 60.02 at a strike rate of 93.21 in the top ten of the all-time highest run getter's list in ODIs. He is also the only cricketer to average above 60 in the list.
The Indian skipper is also 169 runs away fro breaking his own feat of scoring most runs in a year. In 2019 he has amassed 1,292 runs untill now. He had scored 1,460 ODI runs in 2017.
Also Read: IPL 2020 Auction: 5 players to watch out for