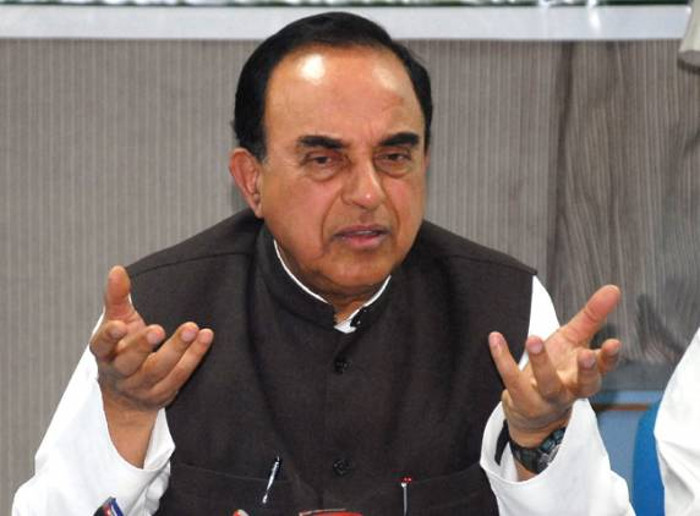 Batting for Chennai Super Kings and Rajasthan Royals, BJP leader Subramanian Swamy has filed a petition in the Madras High Court challenging their suspension and alleged former IPL boss Lalit Modi had 'influenced' the course of events that culminated in the action against the two 'star teams' of Indian Premier League.
Stating that the petition was filed in the interest of public and for the cause of cricket, Swamy sought an interim stay order of Justice RM Lodha Committee banning CSK and Rajasthan Royals from IPL.
When the petition came up for hearing on Monday, the first bench, comprising Chief Justice Sanjay Kishan Kaul and Justice TS Sivagnanam, ordered that it would be heard along with the petition by MS Dhoni-led CSK, challenging its suspension, slated to come up for next hearing on 23 September.
Swamy in his petition also sought a stay of the order passed by Justice RM Lodha Committee suspending CSK and Rajasthan Royals from the League in a clean-up of cricket following the 2013 betting scam allegedly involving their top officials Gurunath Meiyappan and Raj Kundra.
"Lalit Modi has been influencing the course of events and this only raised serious concerns regarding the legitimacy of the proceedings before the honourable courts which ultimately culminated in the suspension of CSK and Rajasthan Royals," he charged.
He said enormous injustice had been suffered by CSK and its owner and Rajasthan Royals and that material in his possession show an "unfair and one-sided adjudication process" culminating in the suspension.
He submitted that the "material alarmingly highlights the sacrifice of public interest and the manner in which certain persons as TV media panelists have sought on behalf of their benefactors and special interest to target the leading champions innovator of Twenty-20 cricket, ie CSK..."
They were targeting CSK through "highlighting N Srinivasan's son-in-law's alleged indiscretion through this new brand of sensationalistic press to discredit CSK and knock them out from competing against inferior rivals and thus to settle private scores," he contended.
Contending that the suspension of CSK was unfair, Swamy in his petition said "I would adequately demonstrate to the Court the deep and pervasive hand of powerful criminal elements based abroad that conspired to hijack the control of BCCI."
-PTI