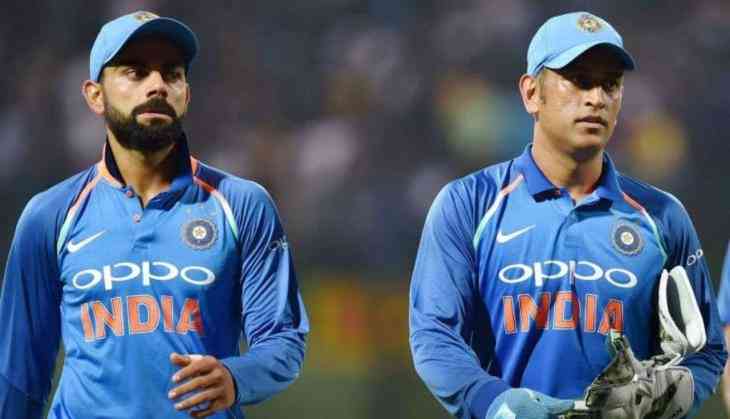 Mahendra Singh Dhoni, who is in the twilight years of his career, has not worn the Indian team jersey since India's semi final exit from the World Cup 2019. Viewed as one of the most triumphant skipper on international circuit, MS Dhoni initially took a two month break from the game, but even after that he did not return to play.
With MS Dhoni distancing himself from cricket, conjectures regarding his career is rife but newly elected BCCI president Sourav Ganguly feels, he has already talked to Virat Kohli about his future plans.
"He's (MS Dhoni) had communication with the captain, I am sure he has had communication with the selectors, and I don't think this is the platform to discuss about it," Ganguly said in the latest episode of 'Inspiration' on India Today.
Also Read: Suniel Shetty has priceless reaction to daughter Athiya's picture with KL Rahul
Dhoni's form during the World Cup 2019 was criticised because of his poor strike rate and declining finishing abilities. However, the 38-year-old was a go to man for Kohli due to his experience and ability to read the game.
MS Dhoni, led the men in blue to title glory in World T20 in South Africa in 2007 and the ODI World Cup in 2011.
Sourav Ganguly also feels that it will be a difficult task to find someone of Dhoni's quality. "You won't get another MS Dhoni very, very soon, but what he does -- whether he wants to play, whether he doesn't want to play, is up to him."
MS Dhoni has so far refused to comment vis-a-vis his career. Earlier, Dhoni had said queries regarding his future should only be asked after January 2020.
Also Read: Virat Kohli, Anushka Sharma enjoys off time on snow covered mountain; see pics