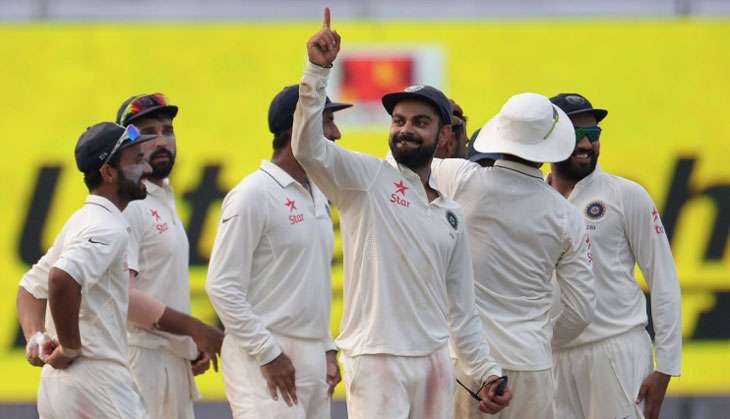 The Saurashtra Cricket Association (SCA) has made elaborate preparations for the first Test match to be played in the city.
The first Test between India and England of the five match rubber, will be played at the SCA stadium Khandheri, between November 9 to 13.
"All the preparation have been completed for the historic test match, which is the first to be hosted by SCA," association's media manager Himanshu Shah said.
"SCA has started online selling of tickets from October 16 and is going to open counters in the city in next couple of days for tickets selling," Shah said.
"The rates of the tickets have been fixed and South Stand box is the costliest with Rs 1,50,000 for 15 people, while West Stand box rates is Rs 75,000 for 15 people", Shah said.
He also said South Stand ticket rates are Rs 5000 and Rs 2000 followed by East Stand where the rates are Rs 700, Rs 600 and Rs 500 per person. The ticket rates for West Stand are Rs 1500 and 1200 respectively.
The SCA has already sent an invitation to Prime Minister Narendra Modi and Gujarat Chief Minister Vijay Rupani, along with former Saurashtra players, who played for the national side for the Test.
In the past, the Association has hosted 12 ODIs between 1986 to 2009 at Rajkot Municipal Corporation owned Madhavrao Scindia Cricket ground.
India team is scheduled to arrive here on November 5, and would be stayed at Imperial Hotel, while the visiting team would be reaching the city on November 6, and they would be given accommodation at ITC Fortune hotel, Shah added.
(PTI)