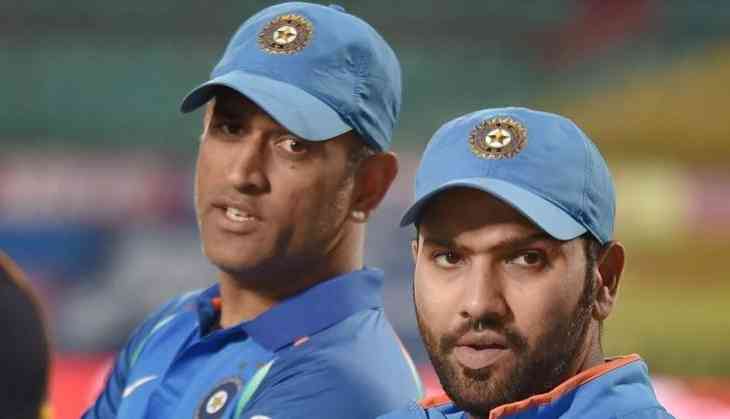 Indian cricketer Rohit Sharma is at present taking a break from cricket as his team faces Sri Lanka in the three match T20I series. The 32-year-old was one of the protagonist for the Indian team across all formats of the game in 2019.
Going into 2020, the main focus will be on the T20I World Cup in Australia, and the men in blue is reckoned as one of the top contenders to clinch the title. However, Rohit feels that team India are still work in progress when it comes to T20 cricket.
"It is a long way from the World Cup," Rohit said in an interview with Hindustan Times.
"We are preparing for that, (and) a lot of guys are getting ready for that. (It) means there are a lot of spots we need to fill. It is a work in progress.
"Anyway the 15-20 guys we have are all really good and have performed really well and are very confident. It is just about doing what we need to do in Australia and then try and win that World Cup."
In the absence of Rohit Sharma, Indian southpaw Shikhar Dhawan has made his comeback and is at present opening the innings for the national side along with KL Rahul. The men in blue also possesses many choices among bowlers, as Navdeep Saini and Shardul Thakur stepped up in the absenteeism of injured Bhuvneshwar Kumar and Deepak Chahar.
Nevertheless, one of the significant absentees in the Indian side is MS Dhoni. The world cup winning skipper was last seen playing for the national side during the World Cup 2019, and has since distanced himself from the game.
When queried if he could replicate MS Dhoni as a back-up leader for the Indian team, Rohit did not retreat from taking responsibility.
"Of course, I am always willing to help, and willing to give my inputs of what I feel about the game, about the players, about the team combination," said Rohit.
"I have been named vice-captain, so it is my duty to keep an eye on all the players, see what they are doing, what is required for the team, what is the best we can do as a team so that we can win games and tournaments."
Rohit Sharma will comeback to the national side during the three match T20I series against Australai, starting 14th January.
Also Read: Hardik Pandya spills the beans on infamous Koffee with Karan controversy
Also Read: Watch: New Zealand batsman Leo Carter emulates Yuvraj Singh, hits 6 sixes in an over