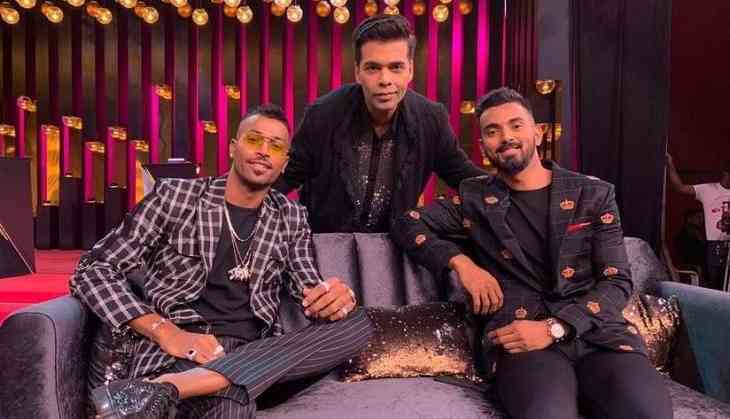 Indian cricketer Hardik Pandya has shed light on the ill-famed controversy that saw him and KL Rahul face punitive action over their sexist remark on a talk show. "We as cricketers did not know what was going to happen. The ball was not in my court, it was in someone else's court where they had to take the shot and that's a very vulnerable place you don't want to be," Pandya told India Today.
Pandya and Rahul had to undergo a lot of public outrage over their sexist comments on "Koffee with Karan" last year. In spite of them expressing regret to fans and their teammates, they were suspended by the BCCI and were kept out from a three match ODI series against Australia.
On top of that, the duo had to pay a fine of Rs 20 lakh each to the BCCI. Ombudsman DK Jain told the players to pay Rs 1 lakh each to the widows of 10 constable in paramilitary forces who had lost their lives on duty. The duo were also asked to deposit Rs 10 lakh each in the fund set up for the promotion of cricket for blind in the country.
Filmmaker Karan Johar, who is the host of the talk show, had also said that he felt "very responsible" about the backlash that the cricketers had to withstand.
"I have to say that I feel very responsible because it was my show and my platform. I invited them as guests, and so the ramifications and the repercussions of the show are my responsibility. I have had so many sleepless nights wondering how can I undo this damage, who is going to listen to me...," Karan had said.
The 26-year-old was last seen in a T20I match against South Africa in September last year, he has been named in the India A squad for the tour of New Zealand, preparing the ground for his comeback into the Indian team.
Also Read: IPL 2020: Final date announced, no bifold matches in forthcoming edition
Also Read: Aakash Chopra faces wrath on Twitter after declaring Shahid Afridi as top all-rounder of decade