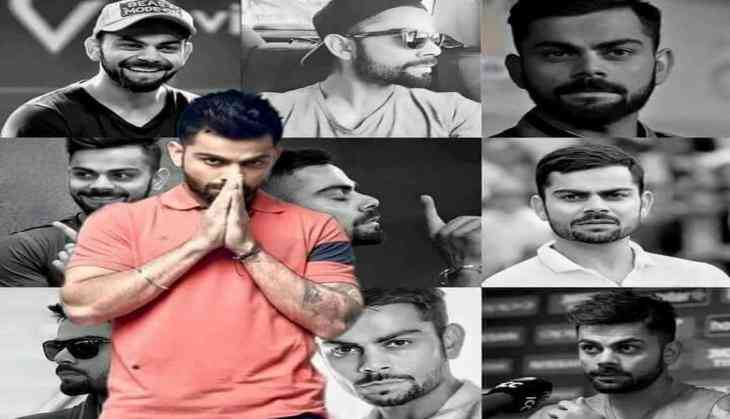 Indian skipper Virat Kohli is a well-known name today, every single cricket fan in the world knows who Virat Kohli is. You are not a cricket fan if you don't know the 'run machine' of India.
The 29-year-old cricketer is scripting history with his bat every day, Virat had broken many records and he is on the verge of breaking much more. Virat Kohli has become the sole Indian player to make it in the world's 100 highest paid sportsman in the latest Forbes list. Not only that but Virat Kohli is also ahead of football ace Lionel Messi by 1 million is brand value, in the list revealed by Business magazine Forbes. Virat is placed at the seventh spot in the ESPN's list of world's most famous sportsperson.
The Indian skipper has a huge fan following across the globe. One can sense his popularity just by seeing the fan following of various social media site. The Delhi lad has 15 million followers on the Instagram, 20 million on Twitter and he has 36 million likes on his official Facebook page.
It was recently when the Virat Kohli has left behind Lionel Messi in the recently revealed list of Business Magzine Forbes in terms of brand value. But now the cricketer has reached the level of ace footballer Cristiano Ronaldo. As per reports in NDTV Virat Kohli earns $500,000 (Rs 3.2 crore) for his every promotional post on the photo-sharing site Instagram, even the star footballer of Real Madrid Cristiano Ronaldo gets the same amount for his every post.