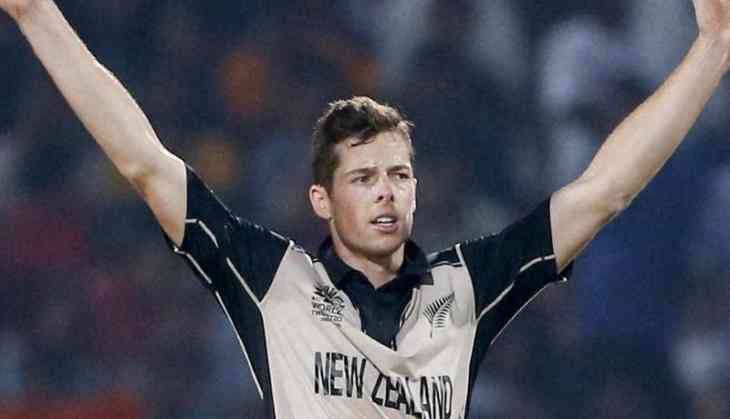 Be it Sourav Ganguly or Virat Kohli, every single Indian batter feels comfortable while facing spin. But there is a player who does not only plays spin comfortably but rather murders it with his classic shots and its none other than Baroda lad Hardik Pandya.
After thrashing Australia in 3 match Test series by 2-1 and 5 match One Day International series by 4-1, Indian boys are all set to face New Zealand in limited over series starting from 22 October.
The left-arm spinner of Kiwi team Mitchell Santner knows that he is likely to be the next target of all-rounder Hardik Pandya. But the 25-year-old New Zealand player revealed that he already has a plan for Baroda Lad.
"He's a very good striker. He tends to hit down the ground well. I guess the key is to take the length off him, and maybe be happy with singles. He's a very good player and can hit (big). I saw him hit Zampa for three sixes in an over (during the first ODI against Australia at Chennai). Once he hits one, he wants to keep going. If you can tie him down or make him hit singles, and then go from there and hopefully he tries to play a big shot and go for a ball that's not quite there... but yeah, he's a very good striker (of the ball). So we have to beware (of him)," said Santner.
The Kiwi spinner who has an economy rate of 4.99 in 39 matches claimed he knows how to tackle Pandya and he had been learning tricks by watching the videos of Indian left-arm spinners Ravindra Jadeja and Axar Patel.