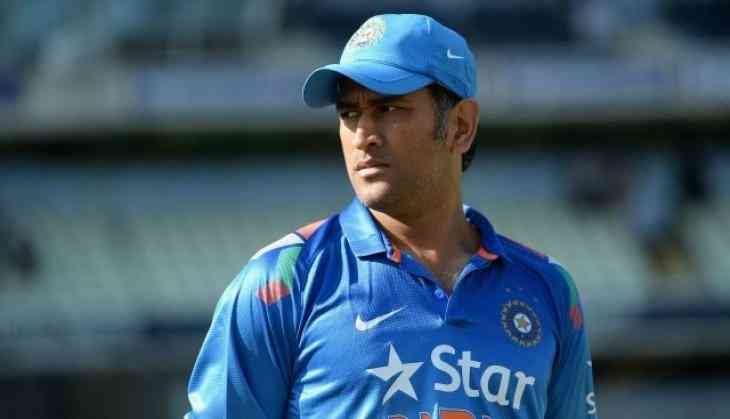 India's captain cool MS Dhoni is at the moment taking a time off from cricket, he last featured for the men in blue in the ICC World Cup 2019 in England.
After, team India's early exit from the quadrennial event through the hands of New Zealand in the semi-finals, MS Dhoni distanced himself from cricket and made himself unavailable for selection for two months. He further went on to serve for the Indian Army in Kashmir.
AlsoRead:http://www.catchnews.com/cricket-news/msk-prasad-explains-ms-dhoni-s-omission-from-t20-squad-for-south-africa-series-171160.html
In the latest report, it seems like the selection committee has had a close word with MSD over his career in international cricket. With the main focus being the ICC T20 World Cup 2020, the selectors has exhibited attentiveness in youngster Rishabh Pant.
Recently, the BCCI put forth the squad for the uncoming T20 series against South Africa and interestingly, MS Dhoni was not selected. However, MS Dhoni seems to be preparing for alternative plans for his future after cricket and Bollywood appears to be the next venture.
AlsoRead:http://www.catchnews.com/cricket-news/gautam-gambhir-s-coach-sanjay-bharadwaj-receives-dronacharya-award-here-s-how-the-mp-congratulated-him-171172.html
http://www.catchnews.com/cricket-news/ambati-rayudu-takes-u-turn-makes-himself-available-for-selection-171130.html
"Films have always interested Dhoni. He is a huge movie buff. When Neeraj Pandey made the biopic on the superstar-cricketer, he got a chance to observe the entertainment industry up close, and he loved it. He was waiting for an opportune time to take the plunge," a source in the know reveals.
As per the sources, MS Dhoni has already started working in some projects which he thinks can turn into something eye-catching and also he wishes to produce them in collaboration with the film industry.