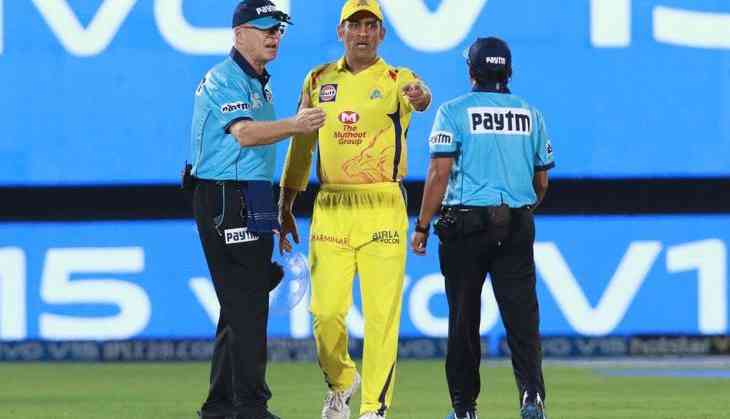 Chennai Super Kings lost the match by 1 run against Royal Challengers Bangalore but there was this one decision that cost the match to them. Indian Premier League 2019 has seen a couple of bad decision by umpires and the same happened in yesterday's match.
The incident took place in the 15th over during Marcus Stoinis' spell. Stoinis bowled a delivery which he over pitched but umpire Rod Tucker failed to notice. Sunil Gavaskar sitting in the commentary box pointed out the mistake and showed it in the replay.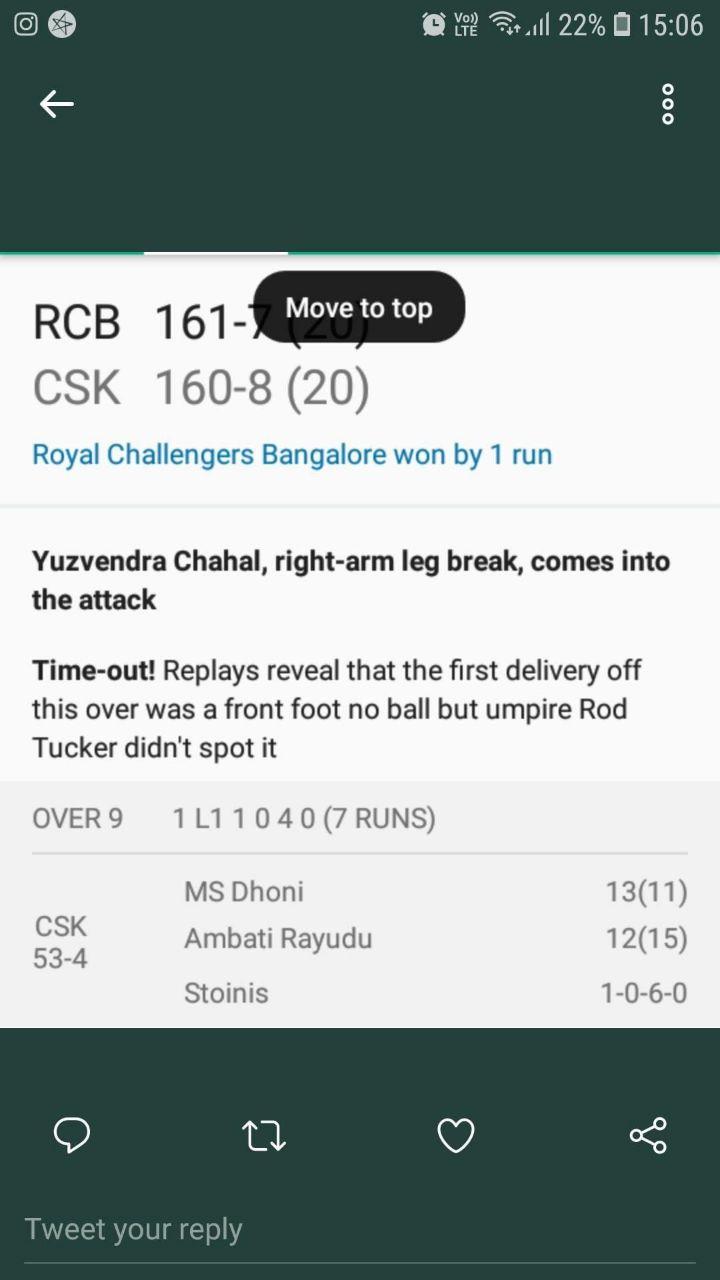 Commentary transcript
MS Dhoni tried his best but lost the match by 1 run. If the umpire would have noticed the no-ball, CSK wouldn't have lost the match by that small margin.
MS Dhoni played a fantastic innings as he scored 84 off just 48 balls including seven sixes and five fours. MS Dhoni was the lone man standing till the last ball but unfortunately couldn't convert it into a win.
The umpires also failed to notice a no-ball in a tightly fought match between Royal Challengers Bangalore and Mumbai Indians. And there was also an error during a match between Rajasthan Royals and Chennai Super Kings when the straight umpire overruled the decision given by the third umpire and MS Dhoni came on field to argue with them.
Chennai Super Kings are comfortably sitting at top of the table with 14 points to their name, while Royal Challengers Bangalore are at bottom of the table with six points to their name.
Also read: Video: Ashish Nehra's hilarious reaction to Dale Steyn's ferocious yorker