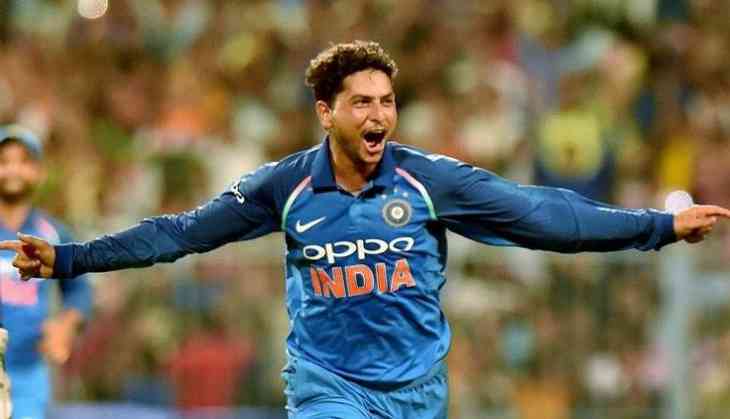 Team India leg-spinner Kuldeep Yadav jumps to career best second-position in T20I cricket. Yadav leapfrogged Pakistan spinner Shadab Khan to move to second position in the latest ICC rankings for bowlers.
Kuldeep Yadav has accumulated 728 rating points so far and has 65 rating points fewer than top-ranked bowler Afghanistan's Rashid Khan. The Indian spinner has taken 23 wickets in last 10 T20I matches and has 35 wickets from the 18 T20I matches he had played till now.
Kuldeep Yadav made his T20I debut on July 9, 2017 against West Indies at Sabrina Park. Yadav was handed an Indian Premier League contract in 2012 by the Mumbai Indians, but he failed to make the playing XI. Two years later he was transferred to Kolkata Knight Riders, but still failed to play a game.
Kuldeep Yadav along with fellow Yuzvendra Chahal have already secured their place for 2019 Cricket World Cup.