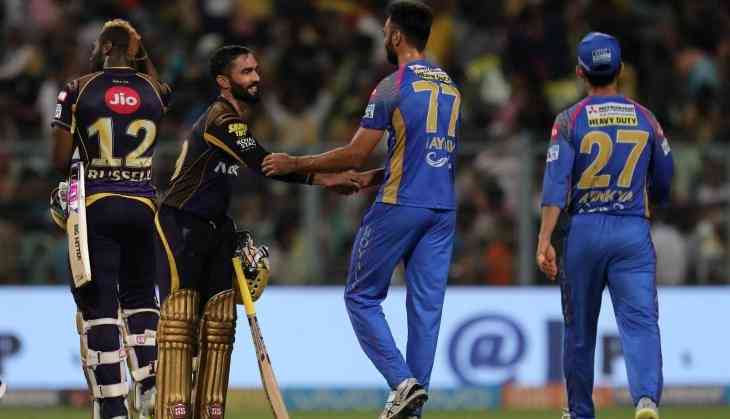 The Kolkata Knight Riders defeated Rajasthan Royals by 6 wickets in the 49th match of IPL, while chasing the score of 143 runs set by Rajasthan Royals, KKR completed the score by making 145 runs by losing 4 wickets. From KKR side opening batsman Chris Lyn made highest 45 runs. Sunil Naraine gave a strong start to the team and he hit 21 runs in the first 5 balls of first over.
Later after the wickets of Robin Uthappa and Sunil Naraine, Nitish Rana and Chris Lynn handled the innings. Rana made 21 runs on 17 balls, whether on the other side, Lynn made 45 runs on 41 balls. After Lynn, KKR skipper Dinesh Karthik played the important innings and he made 42 runs in 31 balls. Karthik assured the win by hitting six on the 18th over of KKR inning.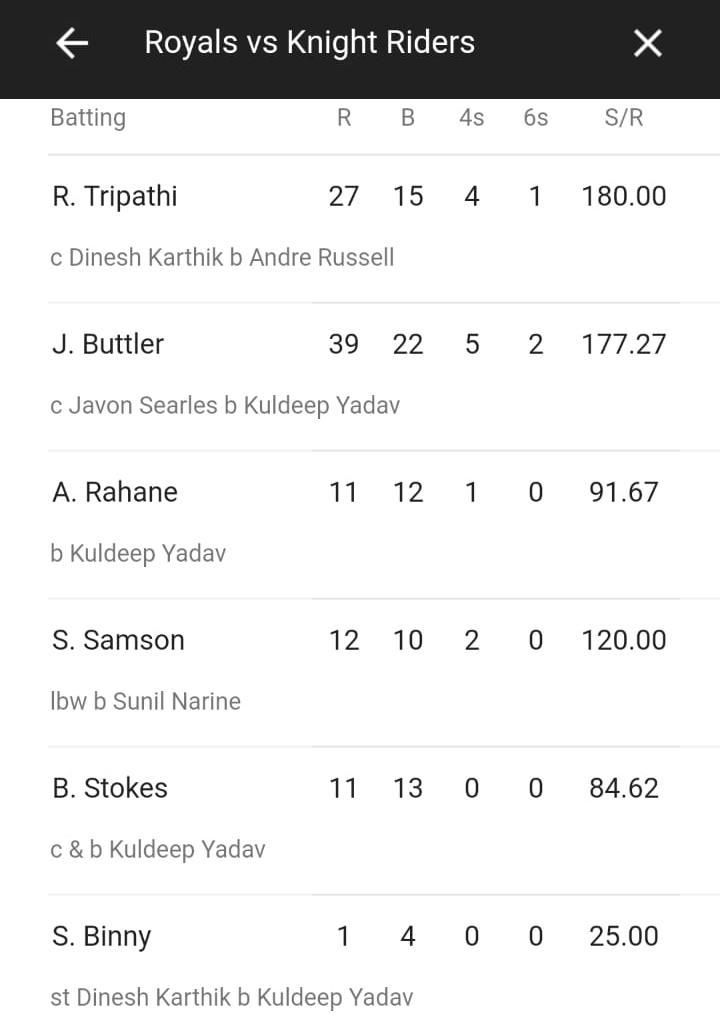 Rajasthan Royals batting
Despite the strong start of opening batsmen of Rajasthan Royals, the team got all out on 142 runs. After losing the toss, Rajasthan Royals started the batting in hard-hitting style but after the start, they don't stay for a long. Jos Buttler and Rahul Tripathi made 49 runs in the starting 3 overs. Then Andre Russell took the first wicket of Rajasthan Royals in form of Rahul Tripathi. After that, no batsman of Rajasthan Royals stayed long for their team's batting.
Also Read - IPL 2018: RCB skipper Virat Kohli and wife Anushka Sharma's adorable Twitter conversation after the victory is something you should see!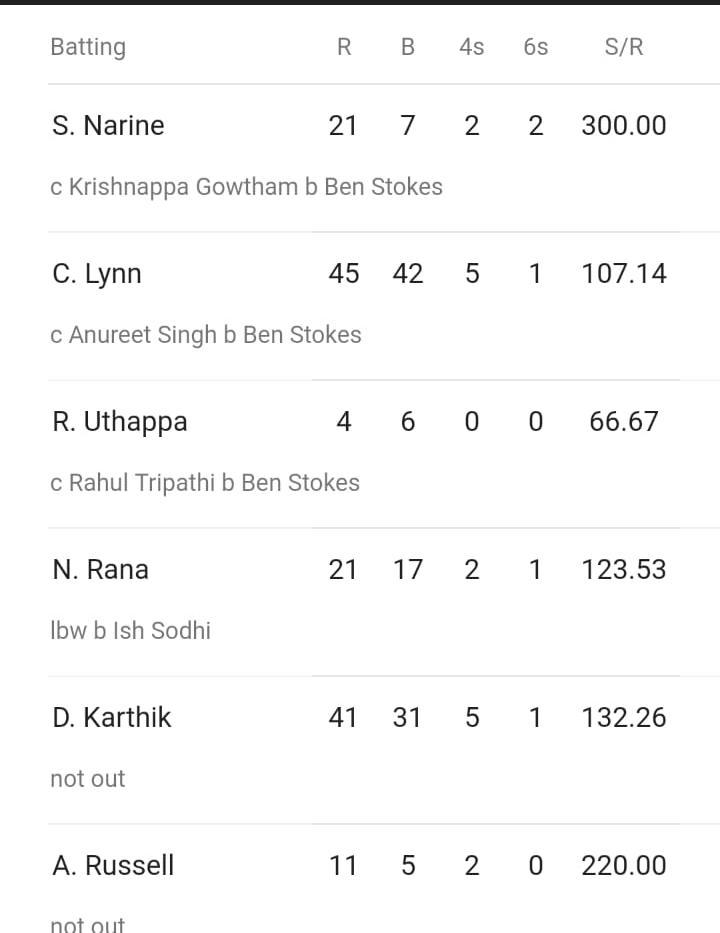 Kolkata Knight Riders batting
Now with this clear win, Dinesh Karthik led and Shah Rukh Khan-owned team Kolkata Knight Riders made an entry in the playoffs as they have won their 7th match. Currently, only three teams KKR, RR, and KXIP are in the race to qualify in playoffs but as KKR has won 7 matches and on the other hand, RR and KXIP both the team have won 6 matches. KKR and RR have one match remaining, whether KXIP has two matches remaining so in that scenario KKR made an entry to the playoffs.
Also Read - IPL 2018: The legends of their times who now need to retire, urgently!