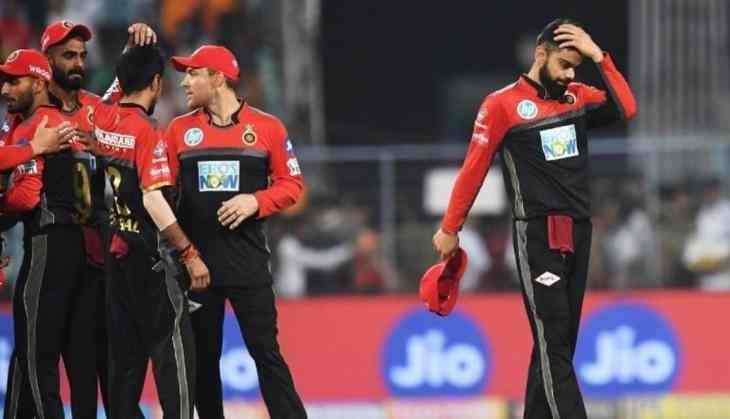 The match played yeterday between CSK and RCB was one of the most phenomenal ones ever played. RCB lost to Dhoni and Rayudu's combined hitting power and failed to defend the huge total of 205, RCB's batsmen set up for CSK to achieve.
The match was indeed interesting and surprising for no one expected such a huge target to be chased down with two balls remaining. However, Kohli has come out to criticize the RCB's bowling attack.
"The way we bowled is just not acceptable. Just not good enough on the day, 72/4 and giving away runs like that for just 1 wicket is criminal," Kohli said after the match.
CSK were struggling at 74/4 at one stage before MS Dhoni blazed in and took the match away from the laps of RCB. Dhoni hit an amazing knock of 70 runs off just 34 balls, while CSK also had Ambati Rayudu who played an equally appealing inning of 82 runs off just 52 balls.
It rained a record 33 sixes last night at the M Chinnaswamy Stadium. Dhoni blasted 7 sixes of these including the winning one whereas Rayudu hit 8 sixes as well.
"We need to address are bowling going forward because we haven't been up to the mark. If we cannot defend even 200, it's a problem somewhere," Kohli said.
Dhoni, who was awarded the Man of the Match, said it was a difficult chase.
"I thought it was a difficult chase when I saw AB batting to see them over 200, I thought it was 15-20 beyond par. We also lost some key batsmen early but it's a small ground, the ball travels a lot here, there was some dew, not a lot. Overall, it went according to the script, not according to how we would have thought but went well," Kohli said.
Also Read: IPL 2018: After missing Dhoni's amazing knock yesterday, here's how Ashwin's wife expressed her grief