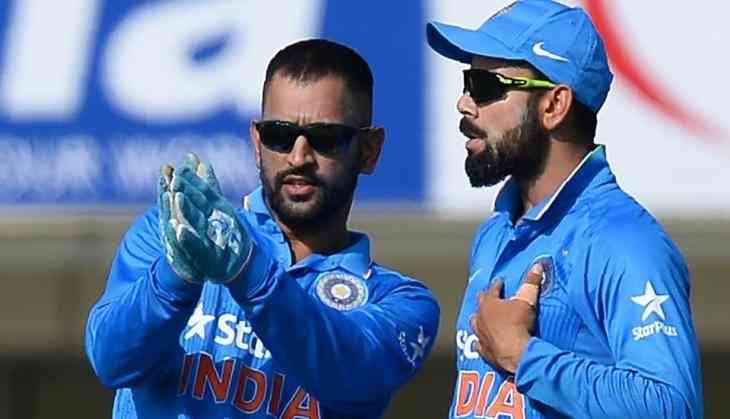 India vs South Africa, 3rd ODI
Indian skipper Virat Kohli's record innings helped in defeating South Africa on Wednesday. The Indian team now has a 3-0 lead in the 6-match series. This is the first time that the Indian team has consistently won three matches on the African turf and claimed the series. When the Indian team was fielding during the match, then there was a continuous voice of former captain Mahendra Singh Dhoni's behind the wicket.
Former captain Dhoni could not do anything special in batting on Wednesday. But behind the wicket, he was constantly advising the bowlers, which became very beneficial for them later. Dhoni's voice was heard from mic behind the stumps, which later became a topic of discussion on social media.
Significantly, Dhoni scored just 10 runs in 22 balls in the third ODI played on Wednesday. Dhoni has a chance to complete his 10,000-odd runs in ODIs in this series in this series. Right now he has 9912 runs. His name has been recorded in the name for completing 400 stumping from behind the wicket in ODIs, becoming the first Indian wicketkeeper to do so.
Here is the viral video: