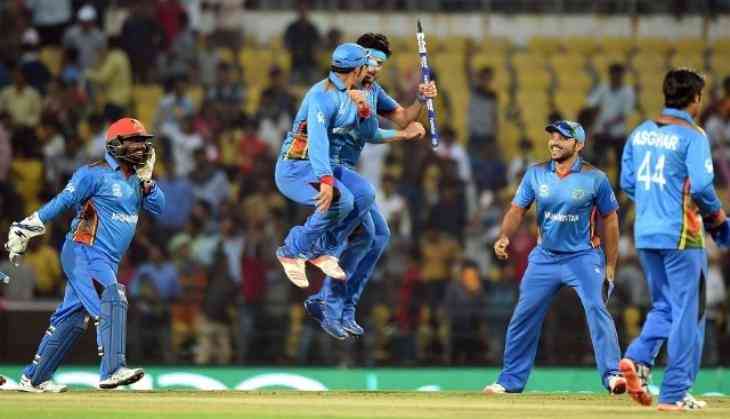 Afghanistan will make their much-awaited debut against India in their first ever test match. The match will be played at the Chinnaswamy Stadium and the Afghan team will be led by Asghar Stanikzai. However, the Indian team will be without their regular skipper Virat Kohli. The Afghan Captain has already expressed his wish to play against the Indian team led by Virat Kohli.
"With or without Kohli, India are a top team and even stronger at home. Kohli is a very big player and we would have enjoyed playing against him," Stanikzai said.
"Irrespective of who is playing, everyone knows how tough it is to face India in India. It will be a great learning experience but we are surely not overawed by the challenge. We will be playing to win. We have world-class spinners in our team and they can trouble India.
Acknowledging the Indian supremacy in the game, the Asghar accepted that everybody knows how difficult it is for any team to face India in India. However, Asghar reiterated his goal and said we would be playing to win.
The Afghan team is training at the Greater Noida stadium for their match against India. "We would like to learn from their players and they can learn from ours. Yes, we are playing our first Test but we are going into the game with enough first-class experience.
"Spin is our strength, there is no doubt about that. We have pacers too, Dawlat and Shapoor Zadran, who can bowl at 140kmph plus speeds. So we have the resources."
The experience gained by the Afghanistan players can be really helpful for the team. spinners Rashid Khan and Mujeeb Zadran, and all-rounder Mohammad Nabi are currently a part of the ongoing IPL. Moreover, the specialist spin bowler Rashid Khan has evolved into a world-class top spin bowler who can trouble any batting lineup in the world.
Also Read: Mumbai Indians or Kings XI Punjab! who will join the Delhi Daredevils today?