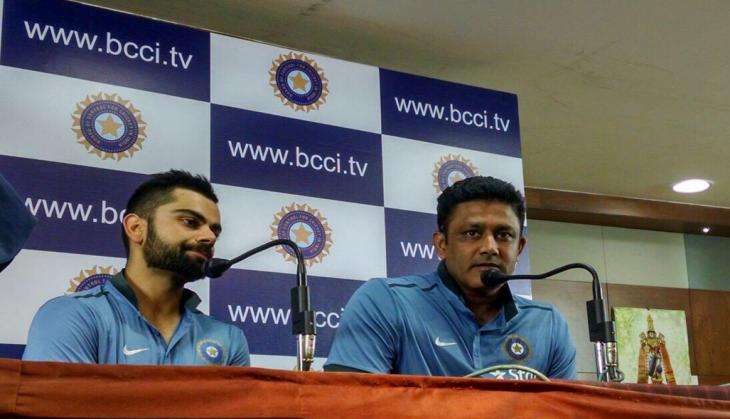 With India all set to witness the application of the Decision Review System (DRS) for the first time in the upcoming five-match Test series against England, skipper Virat Kohli on 8 November said that the ball-tracking technology is not rocket science and that it just gives one a better opportunity to check the decision whenever required.
The BCCI had been reluctant to embrace the DRS, which has long been in play in countries like Australia and England, because of a lack of consistency in technology. The board, however, recently relented and decided to use the technology on trial basis in the England series.
"Well there is no rocket science in DRS. As a cricketer you understand, you have a fair idea of where the ball has hit the pad, whether it has pitched in line or hit in line. Those are pretty basic things in cricket. You don't have to necessarily go through a course for DRS.
I think we have observed enough by watching on the television as to how the DRS is used and it basically depends upon what the bowler and wicketkeeper most importantly think of that particular event. It is nothing that we are much focussing on It gives you a better opportunity to check on the decision that we feel is not right. I think that is pretty fair," Kohli said on the eve of the opening Test against England in Rajkot.
India have lost the last three Test series (2011 and 2014 in England and in 2012 series at home) to the current No. 4 Test-ranked side. So far, the two sides have locked horns 112 times in Test matches, out of which England have won 43, India 21 and the rest 48 have been draws.
While talking about England, the swashbuckling batsman said that although he pays little attention to the past defeats, he was well aware that the Alastair Cook-led team are the only visitors to have won a series in India in the last decade.
Kohli also downplayed the statements from Alastair Cook and fast bowler Stuart Broad that they are the underdogs in the series.