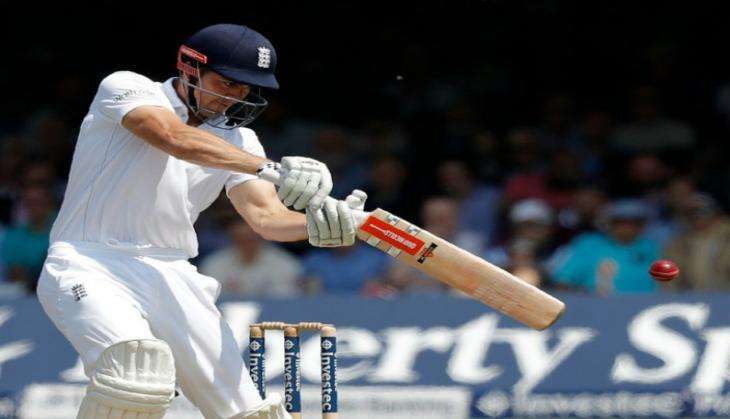 England opener Alastair Cook has hinted that the upcoming five-match Test series against India could be his last one as captain.
The 31-year-old said that whatever his future may be as skipper, he is looking forward to continue his Test career as an opening batsman.
"Deep down I don't know how much longer I am going to carry on. It could be two months, it could be a year," Cook was quoted, as saying by cricket.com.au.
"I do look forward to the day when hopefully I can play a Test match as just a batter, there's no doubt about that. If that happens I am going to really enjoy standing at first slip and being the bloke who makes suggestions to whoever's in charge and not being the bloke who has to make the final decision," said the Essex player.
Cook, who took over as England captain in 2012 and led his side to 2-1 series win against India in the same year, will aim to break Michael Atherton's record of 54 Tests as skipper when he leads his side to the opening Test of the five-match series against Virat Kohli's team in Rajkot on Wednesday.
In his tenure as captain so far, Cook has guided England to 24 Test wins, including two home Ashes series triumphs. His tally of 10,688 runs in 135 Tests is the highest by any England batsman.
(ANI)