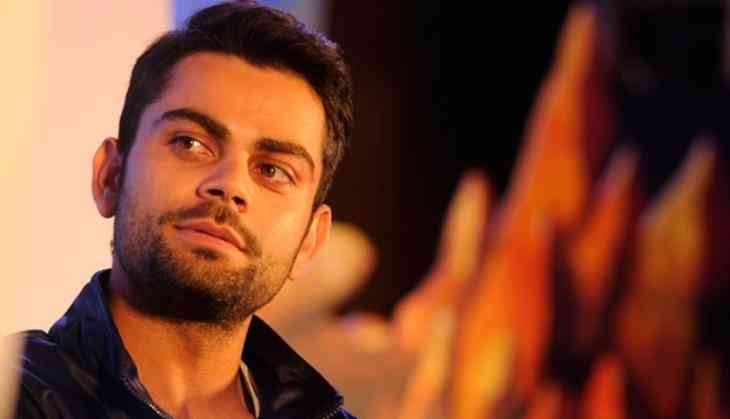 The heartthrob of Indian cricketer Virat Kohli is among one of the most desirable bachelors across the country. Virat Kohli is scripting history with his bat every day, Virat had broken many records and he is on the verge of breaking many more. Virat Kohli has become the sole Indian player to make it in the world's 100 highest paid sportsman in the latest Forbes list. Not only that but Virat Kohli is also ahead of football ace Lionel Messi by 1 million in brand value, in the list revealed by Business magazine Forbes. Virat is placed at the seventh spot in the ESPN's list of world's most famous sportsperson.
The list of celebrity fans of Indian Skipper Virat Kohli is quite large. It was recently when the MS Dhoni: The untold story fame Disha Patani had confessed her liking for the Indian skipper. Not just Disha but many Bollywood divas such as Kareena Kapoor Khan, Sonam Kapoor and Kangana Ranaut had also revealed that when it comes to cricket they like Virat Kohli.
Kareena Kapoor in an Interview had said that "I love the way Virat plays. He is my favourite." While talking to India.com the actress said Virat is the next Sachin Tendulkar. "Isn't he already the next Sachin Tendulkar? After all, he's the reason why we are winning so many matches in succession."
Although Indian Captain is way behind legendary batsman Sachin Tendulkar in terms of runs and centuries. Sachin has a century of centuries in all the formats, but the pace at which Virat Kohli - 49 (32 in ODIs and 17 in Tests) - is going, cricket experts believe, he might just eclipse that mark.
Now adding herself to the elite club of Virat Kohli's fan club. The Secret Superstar fame Zaira Wasim has also revealed that she is a huge fan of Indian skipper. Recently in an Interview, Zaira has said Virat Kohli is his favourite cricketer. "I am in awe of Virat Kohli, and who is not?."