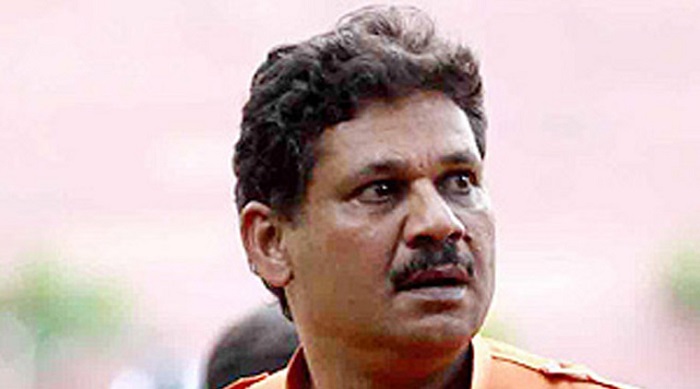 Following Kirti Azad's repeated comments on the DDCA scam which alluded to Arun Jaitley's direct involvement in widespread corruption prior to 2013 (till when he held the post of DDCA president), the BJP suspended him from the party on Wednesday, 23 November.
While in his last press conference Azad steered clear of directly naming Arun Jaitley as a 'corrupt' official, it was obvious from his comments who he was referring to.
Here are five allegations that Azad made against Arun Jaitley that drew the BJP hierarchy's ire-
"Even a top position has executive powers." - referring to Jaitley overlooking corruption under his nose when he was DDCA president prior to 2013.
"DDCA is like a legal institute of corruption - those seeking PhD in it can go there." - referring to Jaitley (who is a former lawyer) legitimising corruption in DDCA and turning a blind eye towards it.
"Is it true that your daughter and son-in-law are active members in Hockey India? How much money has been paid to them over the last five years for retainership in Hockey India, for consultancy and for being several committees of Hockey India?" - referring to allegations on Arun Jaitley holding a conflict of interest.

"Arun Jaitley conveniently avoided answering more than 200 letters and 500 messages about wrongdoing and swindling of DDCA money through his 14 years as president in DDCA but what has not come out from investigations is shocking." - alleging Arun Jaitley's hand in trying to hush up investigations.

"Several inquiries by ROC, SFIO, internal auditors, executive committee members, election commission appointed by sessions court and now a three-member committee of Delhi government etc have confirmed massive defalcations and round tripping of money and mismanagement." - confirming that corruption happened within the DDCA which Arun Jaitley did not take any action against.