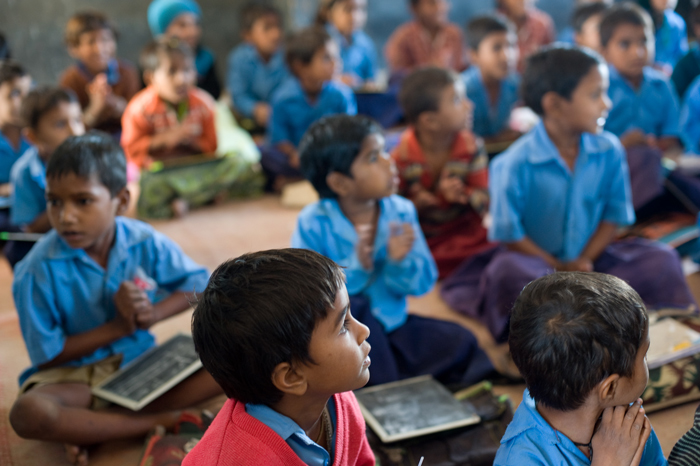 While education is considered to be the biggest weapon to fight societal ills like casteism, schools in Tirunelveli city of Tamil Nadu are practising the exact opposite. In this city, school children are made to wear uniforms that highlight their castes.
Students are assigned colours depending on their castes, and wear these colours in the form of bands around their wrist, forehead, neck and shirt.
According to an Indian Express report, Dalit students have to wear red and green bands, while the upper caste students wear red and yellow coloured bands.
Different codes
While a ban may seem like the solution to the problem, this is easier said than done because the students often decide upon several secret codes for themselves. For example, the sacred thread worn on the wrist and the colour of the tilak on the forehead also denotes the caste of a student.
The city has been heavily influenced by casteism for decades now. M Bharathan of the Human Rights Council based in Tirunelveli told the Indian Express: "These practices coincided with the rise of several caste-based political parties - like the Samathuva Makkal Katchi of Nadars and the All India Moovendar Munnani Kazhagam of Thevars".
Weak orders
In August this year, Tirunelveli district collector M Karunakaran took cognisance of the issue and ordered an immediate prohibition of any such practice. However, an oral order was given instead of a written notification, which has not been implemented.
Here is a list of the colours that students wear on their uniforms:
Thevar - Yellow and red
Nadar - Blue and yellow
Yadav - Saffron
Pallar (Dalit) - Red and green
Arundhathiyars (Dalit) - Green, black and white