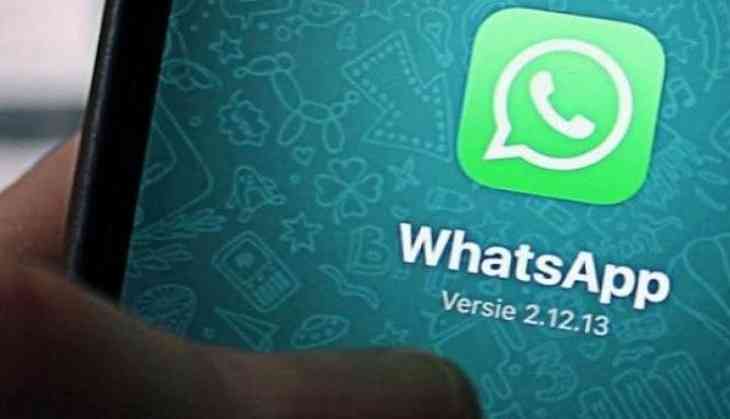 In a sad news for the freeware and cross-platform instant messaging service for smartphones WhatsApp has went down across the planet.
People from the countries India, Singapore, Mozambique, Vietnam, and Iraq also reported that they could not access the service.
There is no official statedment from the company.
Reportedly, the app showed the "connecting" message on the users' devices.
The Facebook-owned app which has 1.2 billion users frustrated many users across the world and the outage lasted for hours.
This is not the first time in this year that the company has suffered this type of problme this year.
Before this, an breakdown was witnessed in May.
Here is how people reacted on the sudden shock on social media:
Whatsapp is down. The end of the world is near. pic.twitter.com/gEvfFMVH15

— Rubén Mozo (@rubenmozo) November 3, 2017
Switching between WiFi and 4G trying to get WhatsApp messages to send #whatsappdown pic.twitter.com/rGCaS0NdML

— Kam (@Kamil_LFC94) November 3, 2017
#WhatsApp definición gráfica de hoy pic.twitter.com/pVGsiYBGSo

— europa-59 (@europaa59) November 3, 2017
Here are the tips to troubleshoot for users experience connection problems to try:
For Android users:
Step 1: Restart your dive, or turn it now and again.
Step 2: Update WhatsApp to the latest version accessible on Google Play.
Step 3: Open your phone's Settings app > More > and turn Airplane mode on and off.
Step 4: Open your phone's Settings app > Data usage > and make sure that Cellular data is turned on.
Step 5: Open your phone's Settings app > Apps > WhatsApp > Data usage and make sure background data is not restricted.
Step 6: Open your phone's Settings app > Wi-Fi and turn it off and back on.
Step 7: Try connecting to different Wi-Fi hotspots.
Step 8: Make sure Wi-Fi stays on during sleep mode.
Reboot your Wi-Fi Router.
Step 1: Contact your mobile provider and make sure your APN settings are configured correctly.
Step 2: Upgrade your Android OS to the latest version available for your device.
Step 3: For iOS (formerly iPhone OS) users:
Step 4: Affirm you are using the most recent version of WhatsApp Messenger from the App Store.
Step 5: Restart your iPhone:
Step 6: Hold the On/Off button until "slide to power off" appears. Slide to power off your device. When it is off, press the On/Off button to turn it back on.
Step 7: In iPhone Settings, turn Airplane Mode ON then OFF.
Step 8: In iPhone Settings > General > Reset tap Reset Network Settings (This will delete all your saved Wi-Fi passwords).
Step 9: Upgrade or restore your iPhone's iOS to the latest version for your device. See this article for instructions.