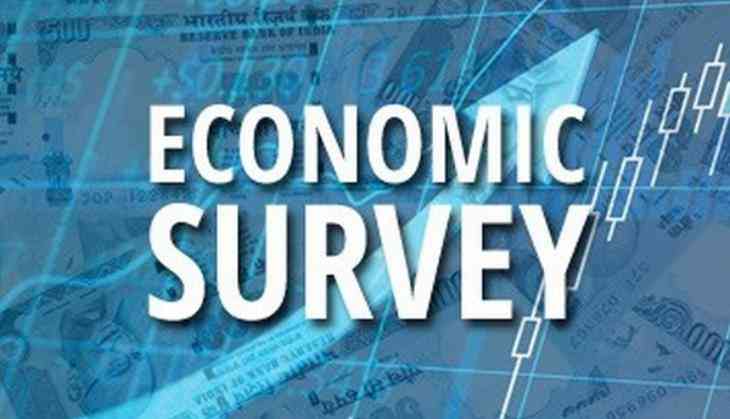 Economic Survey Of India (ANI)
The Textile package boosted exports of key man-made ready-made garments by 16 percent as per the Economic Survey 2017-18.
The document, which was tabled in Lok Sabha today noted that the apparel sector has immense potential to drive economic growth, increase employment, and empower women in India.
In June 2016, the Cabinet had announced Rs. 6,000 crore package for the apparel sector.
The largest component of this package were rebates on state levies (ROSL) to offset indirect taxes levied by the states (the VAT) that were embedded in exports.
This ROSL was over and above the duty drawbacks and other incentives, such as Merchandise Exports from India Scheme (MEIS) that were given to offset indirect taxes embedded in exports.
Prior to the package, duty drawbacks were between 7.5 percent - 9.8 percent for apparels.
After the package, the ROSL increased export incentives by between 2.8 percent - 3.9 percent, as per the survey.
Further, as per the findings of the survey, the package increased exports of readymade garments (RMG) made of man-made fibres (MMFs).
However, the package did not have a statistically positive impact on RMG made of other fibres, such as silk, cotton.
Also, the impact on MMF-RMGs increased gradually over time; by September 2017, the cumulative impact was about 16
percent over other comparator groups.
--ANI