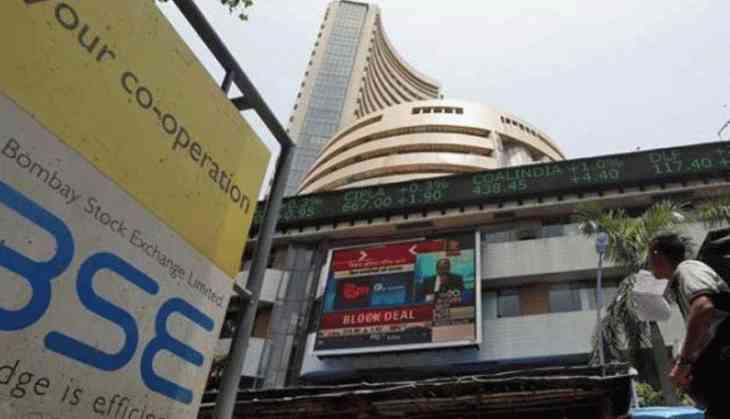 Market indices ended lower on Wednesday, owing to a fresh fall in the value of the rupee against the US dollar.
The BSE's Sensex ended 139.61 points lower at 38,018.31, while Nifty slipped to 11,476.95.
Among the top gainers were National Aluminium Company (Nalco), Hindalco Industries, JSW Steel and Vedanta Ltd, while Bharat Electronics Ltd, Vivanta Industries Ltd and HDFC Bank incurred losses.
The Indian Rupee continued to decline further against the US dollar to reach a fresh low of Rs.71.75 against one US dollar.
Earlier on Tuesday, the Rupee plunged 37 paise to close at Rs. 71.58 against one US dollar.
-ANI