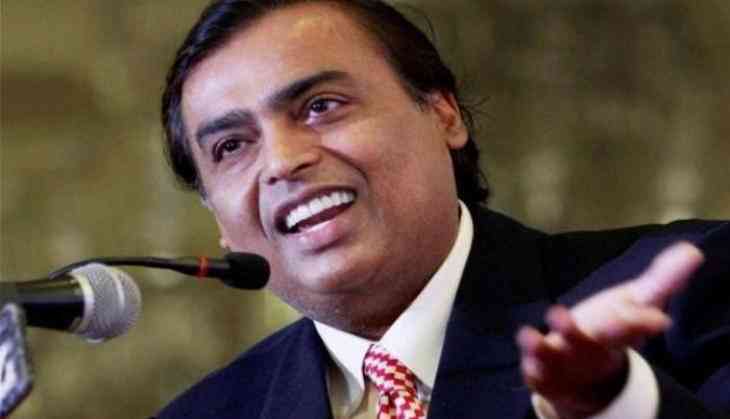 Mukesh Dhiru Bhai Ambani created a buzz in India by providing free 4G data service to its users for a year. Ambani with his plans forced his rivals to lower the data charges and provide free domestic calls. The chairman of Reliance Industries Mukesh Ambani once again created a sensation on the Internet by saying 'bet your money on India'.
Mukesh Ambani gave an acceptance speech after winning Economic Times Awards of the Business Leader of the Year and said that he had taken a bet by investing Rs 3.5 lakh crore in our country and it did not disappoint him instead it has paid off very well.
Ambani, in his acceptance speech, also said that India is giving the world perfect investment opportunity and he is expecting that country's economy will boost from $2.5 trillion to $7-trillion economy.
The owner of reliance industries also said a few years ago it had become the fashion for everyone to invest abroad, "A few years ago, the fashion in India was to invest abroad."
"If you don't invest abroad, you are left out. We took a contrarian bet and invested over Rs 3.5 lakh crore in a single bet in India. The significant portion of that investment is in Jio," she added.
Reliance Jio Infocomm created a buzz in the telecom sector last year in September by offering free data and voice calls service to its users.
Ambani referred to the intense rivalry with the older telecom companies that was sparked by Jio's entry, suggesting that the relationship is still amicable. Ambani also appreciated the efforts of our Prime Minister Narendra Modi and said his " vision is backed up by the concrete action in terms of open, transparent and fair policies where even some ragging by incumbents is tolerable and fun and we can still be friends."
Mukesh Ambani's statement came in front of a group audience that included famous business names in India such as Bharti Group chairman Sunil Mittal, Vodafone India CEO Sunil Sood and Aditya Birla Group chairman Kumar Mangalam Birla.
The 140 million users of Reliance Jio have made India number one in mobile data market.
"I firmly believe with digital technology and ex ."
"Jio provides critical infrastructure to India and India needs to participate in the global economy as first-class citizens at par with any other country. Not that 'vahaan pehle hota hai aur India mein dus saal ke baad hota hai' (it first happens abroad and India only gets it 10 years later)," he said.
In the year 2006, Mukesh Ambani won the ET's Business Leader of the Year award for the first time.