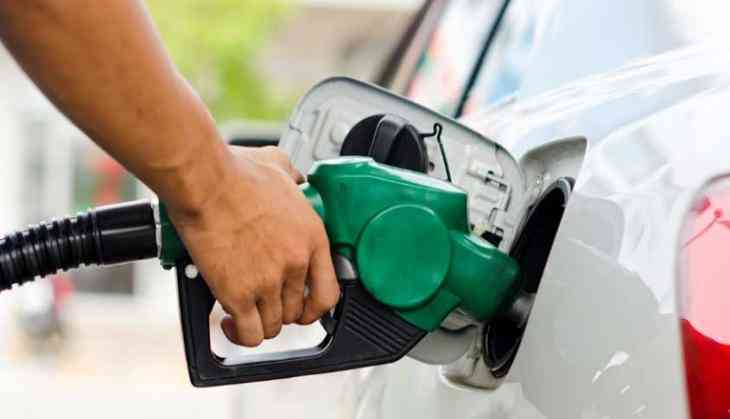 As crude oil price soars as much as 4 per cent following US air strikes in Iraq, state run fuel retailer hiked the price of petrol by 10 paise and diesel by 15 paise per litre. For the reason that fuel price are directly reliant on international crude rates, it is likely that petrol and diesel prices will skyrocket in the next few days over increasing tensions in the Middle East.
In New Delhi, petrol today cost Rs 75.35 and diesel Rs 68.25. In Mumbai, a litre of petrol costs Rs 80.94 and diesel Rs 71.56. In Bangaluru, the cost is Rs 77.87 for petrol and Rs 70.52 for diesel. In Chennai, petrol per litre costs Rs 78.28 and Rs 72.12 for diesel. In Gurgaon, Rs 74.72 for petrol and Rs 67.20 for diesel.
The price gap between petrol and diesel has broadened since December as petrol increased only by few paise but diesel price increased by over Rs 2 a litre. The contrast is brought about by a variation in international benchmark rates.
Brent crude futures shot up nearly $3 to reach a high of $69.16 a barrel, the highest since September 17 while the U.S. West Texas Intermediate (WTI) crude futures went up $1.76, or 2.9%, to $62.94 a barrel. Previously, it reached $63.84 a barrel, highest since May 1.
Also Read: US killed Qasem Soleimani: 'Iraqis dancing in the street', video goes viral