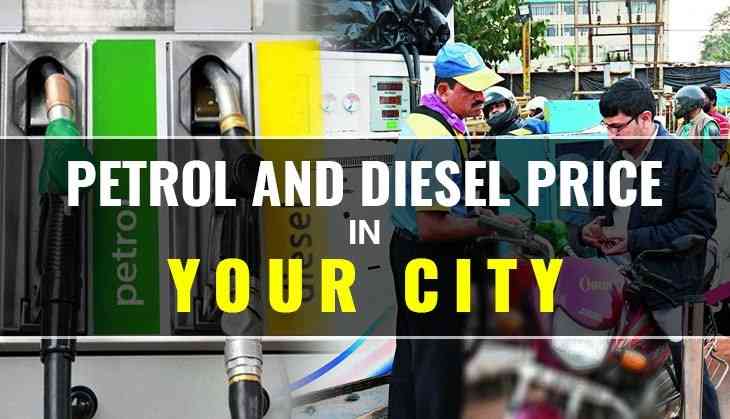 A little bit of relief has been given to consumers by the Indian Oil Corporation as the price of petrol and diesel remains unchanged on Wednesday (27th February). On the third day of this last week of February 2019, after a six days consecutive hike in fuel price, the rate of petrol and diesel were the same.
The state-run oil marketing companies have not revised 27th February fuel prices.
Fuel price in Delhi:
In the capital, petrol is being sold at Rs 71.66 per litre while diesel costs are at Rs 66.92 litre.
Earlier on Tuesday, the petrol and diesel costs were hiked by 9 paise and diesel become costlier by 12-13 paise per litre.
Fuel Price in Mumbai:
The price of petrol and diesel in the financial capital of India also remained unchanged. On 27th February, consumers will have to fill their vehicle tanks at Rs 73.76 per litre of petrol while for diesel, the costs are at Rs 68.71 per litre, as per data on IOCL website.
On Tuesday, the price of petrol was retailing at Rs 77.29 per litre while the diesel price availed at Rs 70.10 per litre.
Fuel price in Chennai:
In another metropolitan city, the price of petrol was at Rs 74.41 per litre and the diesel sells at Rs 70.72 per litre. It means there is no revision in the price of petrol and diesel on Wednesday.
In Noida and Gurugram, petrol also remains unchanged at Rs 71.30 and Rs 72.04 per litre. While the price of diesel in the two cities is at just Rs 65.96 and Rs 66.29 respectively.
In the international oil market, the prices of crude went up following OPEC-led supply cuts on Wednesday.