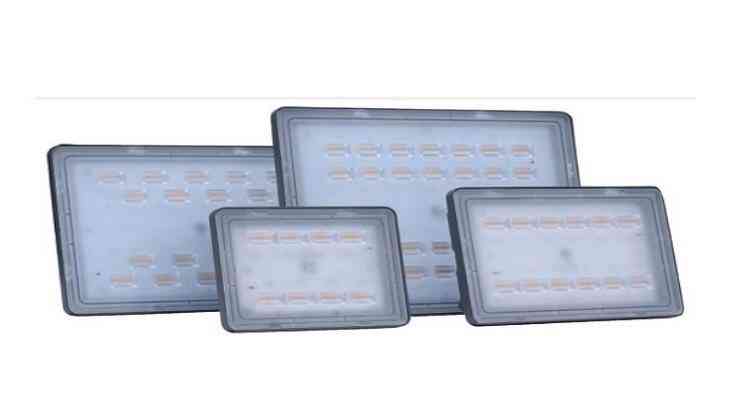 OPPLE, a global integrated lighting solutions company and one of the world's leading LED lighting brand on Wednesday introduced another set of advanced lights-the Flood Light EcoMax II and the SpotLight HJ. These are considered few of the best options amongst their range of professional luminaries.
The Flood Light EcoMax II has a slim and compact design with robust housing and refined finish coating. This makes the product vibration-proof, wind-proof and rust-proof. Along with this, it comes equipped with excellent thermal management for stable performance. Its adaptable installation makes it easy to fix and results in 50 percent lower energy consumption and a longer life span.
The SpotLight HJ is a newly-designed LED light with an inbuilt compound eye lens that focusses on accurate light shape control together with uniform light distribution. Not just this, its aluminium die-casting heat sink helps control heat which in turn enables better efficiency.
One of its best features is its rotation capacity. It can be rotated 355 degree horizontally and 35 degree vertically which supports flexible adjustment for accent lighting. Such lights can help in accommodating different display areas and applications. These are available in multiple beam angle choices and powers.
"Both Flood Light EcoMax II and SpotLight HJ, are the best of Opple's products. They are a part of our most progressive professional LED luminaries. With such efficient and sustainable features they're sure to capture the market. SpotLight HJ's rotation feature's application along with enormous heat control makes it out-of-the-box. On the other hand, Flood Light EcoMax II's 50 percent lower power consumption and excellent thermal management are the best amongst similar products in the industry," said Rambo Zhang, Country Head, OPPLE Lighting.
The Flood Light EcoMax II is available for Rs. 3060 onwards and SpotLight HJ for Rs. 1798 onwards.
-ANI