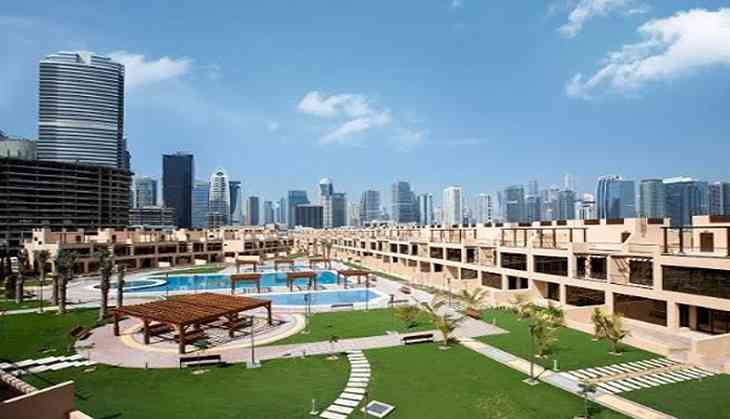 Real estate developer Nakheel arrived in India with a diverse range of investment opportunities and incentives, as it attends the Dubai Property Show (DPS) in Mumbai for the third consecutive year.
Nakheel, the largest developer at the event, is offering completed, ready-to-move-into apartments, townhouses and villas, with prices from Rs 9.3 million, along with special incentives such as extended payment plans for DPS visitors who purchase a property from Nakheel.
Nakheel will use the three-day show in Mumbai to expand its portfolio of Indian investors, who currently account for more than one in 10 of customers. Between them, they have bought 4,500 properties or land plots, collectively worth over Rs 161.35 billion (16,135 Crores) from Nakheel.
"Dubai's excellent transport and social infrastructure, strong demand for rental properties, regulations that let foreigners buy freely and strict policies that ensure that disputes are settled quickly and fairly make it a magnet for real estate investors globally. This event is the perfect opportunity for us to remind existing investors of Dubai's unrivalled investment opportunities, and to capture the attention of new customers wanting to become part of the Dubai real estate success story," said Ali Rashid Lootah, Chairman of Nakheel.
Among the ready-to-occupy properties on sale are beachside apartments, waterfront townhouses and family villas in a range of established locations across Dubai, including the world-famous Palm Jumeirah, Jumeirah Islands and Warsan Village. Nakheel is also selling off-plan apartments in The Palm Tower, its 52-storey luxury hotel and residential landmark at the heart of Palm Jumeirah, with prices from Rs 30 million.
In addition, visitors to the Nakheel stand will get a sneak preview of upcoming projects, including PALM360, a twin tower hotel and residential complex featuring 12,000 sqft penthouses, 331 luxury branded apartments and the world's largest sky pool.
-ANI