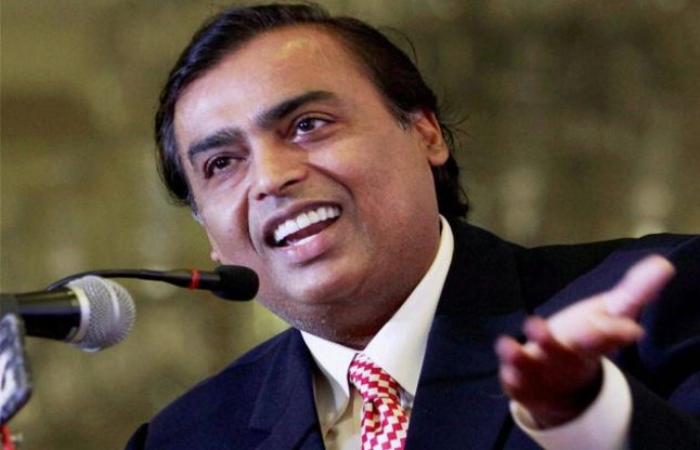 Business tycoon Mukesh Ambani was named India's richest man for the ninth consecutive year, with a net worth of $18.9 billion even as his wealth dipped by $4.7 billion in a year.
Meanwhile, e-commerce giant Flipkart's founders made their debut on the country's top 100 rich list as well. The portal's co-founders Sachin and Binni Bansal made their debut at the 86th position with a net worth of $1.3 billion each.
As per Forbes magazine's latest India rich list, Ambani was followed by Sun Pharma's Dilip Shanghvi as the second richest with a net worth of $18 billion, while Wipro's Azim Premji retained his third place with $15.9 billion.
The combined wealth of India's 100 richest persons remained largely unchanged at $345 billion, as compared to $346 billion in 2014, Forbes said.
The magazine said that the Indian economy was estimated to grow at seven per cent this year, but the wealth of many of India's 100 richest has gone down due to a decline in the stock markets and depreciation in the rupee value over the last one year.
The list saw as many as 12 newcomers including Flipkart's founders and low-cost airline IndiGo's co-founder Rakesh Gangwal, who debuted at the 70th position with a net worth of $1.6 billion ahead of his company's IPO.
The biggest gainer was vaccine maker Serum's Cyrus Poonawalla, whose wealth rose from $6.2 billion to $7.9 million, pushing his rank to the 9th position.
In the top 10, Hinduja brothers were ranked fourth with $15.9 billion, followed by Pallonji Mistry at $14.7 billion, Shiv Nadar ($12. 9 billion), the Godrej family ($11.4 billion), Lakshmi Mittal (11.2 billion), Cyrus Poonawala ($7.9 billion) and Kumar Mangalam Birla ($ 7.8 billion).
Forbes said the list was compiled using shareholding and financial data obtained from families and individuals, stock exchanges, analysts and regulators.
The ranking lists family fortunes including those shared among extended families, like in the case of the Godrej and Bajaj families, while public fortunes were calculated on the basis of share price and exchange rates as on 11 September.
The privately held companies were valued on the basis of their peer group companies that are publicly listed.
(with inputs from PTI)