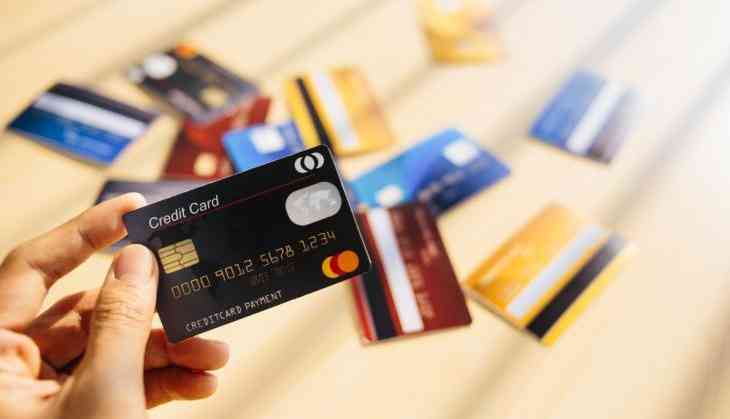 Most Popular Credit Cards in Singapore
In a mature market like Singapore, comparing credit cards is not an easy task. People are very careful when choosing a credit card and they make sure that the benefits offered by a particular card are as per their requirements before they decide to apply for it. Banks offering credit cards are also aware of this tendency among people in Singapore, so they introduce numerous promotional deals to attract people to apply for their cards. Read on, to find out about the five most popular credit cards offered by various banks and financial institutions in detail.
Citi PremierMiles Visa Card
If you are a frequent flyer, then you can opt for the Citi PremierMiles Visa Card. With this card, you will earn Citi Miles with every purchase that you make using the card. For example, you will earn S$1.2 Citi Miles per dollar on all local spends. If you wish to earn miles faster, use this card to make purchases outside Singapore or on your foreign currency spend and earn 2.4 Miles for every S$1. Since the Citi Miles that you earn do not expire, you can make use of them any time you wish.
Each Citi Mile is equivalent to one mile Asia Mile, Krisflyer Mile, and frequent flyer programmes of other airlines, so you can use the miles earned anywhere. What's more, you can use your Citi Miles to pay for any purchase and not necessarily to book airline tickets alone.
As part of the numerous promotional deals, when you book your hotel rooms on Agoda, Kaligo or Expedia using this card you will earn additional Citi Miles. In fact, when you sign up for this card, you will get 30,000 Citi Miles as a welcome gift. However, most promotional deals are limited period offers and you must check with the bank before applying.
Standard Chartered Unlimited Cashback Credit Card
If you love shopping and if you wish to earn cashback at the same time, you can opt for the Standard Chartered Unlimited Cashback Credit Card. There is no minimum spend and no cap on the 1.5% cashback that you earn on all spend. However, if you apply for this card before 31 December 2018 and spend at least S$500 within the first month, you stand to earn 5% cashback.
In addition to the cashback, you will enjoy dining privileges and Mastercard privileges. For example, at The Fullerton Bay Hotel Singapore, you will enjoy a discount of up to 50% on à la carte dining and selected buffet. The annual fee is also waived for two years. As part of the Mastercard privilege, you will enjoy discounts on hotel bookings and movie tickets. For example, you can get discounts of 8% on hotels bookings with Hotels.com. You can save on movie tickets at Cathay Cineplexes as well.
With this card, you will also enjoy various promotional deals. For example, currently, you will get a cashback of up to 15% on Grab rides in Singapore and abroad. When you apply for this card, you will get S$100 cashback or S$150 in Amazon Prime Now credits. Like most other cards, these promotional deals are limited period offers and before you apply for the card do not forget to check with the bank.
UOB One Card
If cash rebates are what you are looking for, then the UOB One Card is the one for you. As claimed by the bank, this card is the most generous rebate card in Singapore. UOB has made this claim based on the fact that this card offers a cash rebate of up to 5% based on a retail spend amount of up to a minimum of S$2,000 per month for three consecutive months. When you apply for this card, you will get up to S$170 as a welcome bonus.
One unique benefit with this card is that you will earn an interest of up to 3.88% p.a. on UOB One Account. However, to earn this interest you will have to spend S$500 on your UOB One Card and perform three GIRO transactions or credit your salary to this account. You will also earn additional rebate with UOB SMART$ rebate programme at select merchants in Singapore.
HSBC Visa Infinite Credit Card
If you wish to have a taste of true luxury in dining, lifestyle and travel, then check out the HSBC Visa Infinite Credit Card. With this card, you will enjoy numerous benefits such as limousine services overseas for three trips abroad in a year, dining benefits at Singapore Marriott Tang Plaza Hotel, travel insurance coverage, 1-for-1 privileges using Entertainer app for two. Other benefits include welcome gifts in the form of 35,000 air miles, ESPA Spa retreat for two, expedited immigration for two people at various airports around the world, priority pass lounge that offers you unlimited access to airport lounges, and more.
This card is ideal for business executives who travel frequently for work or leisure. However, there is a steep price that you will have to pay for this card as the annual fee associated with this card is S$650 and you must have a minimum annual income of S$120,000.
DBS Altitude Visa Signature Card
The DBS Altitude Visa Signature Card is another travel card that offers numerous benefits for frequent flyers. With this card, you will earn three air miles for every S$1 charged. If you wish to earn additional miles you can use the card abroad as you earn two miles for every S$1 spent. With this card, you will enjoy free access to airport lounges worldwide all year round.
The other benefits of this card include a 24-hour butler service and free travel insurance with coverage of up to S$1 million.
The air miles that you accumulate over a period never expire and can be converted and used with the participating airline's programme for a small fee. Other privileges associated with this card include offers and discounts on hotels and travel dealers such as Kaligo, Expedia, Alila Hotels and Resorts, Grand Mirage Resort, and more.
The cards mentioned above are only some of the most preferred credit cards in Singapore. They have been picked without bias towards any card. However, the best card for you will depend on your eligibility, spending pattern, and lifestyle. Check out some of the other cards that are available in Singapore to find the one that suits you the best.