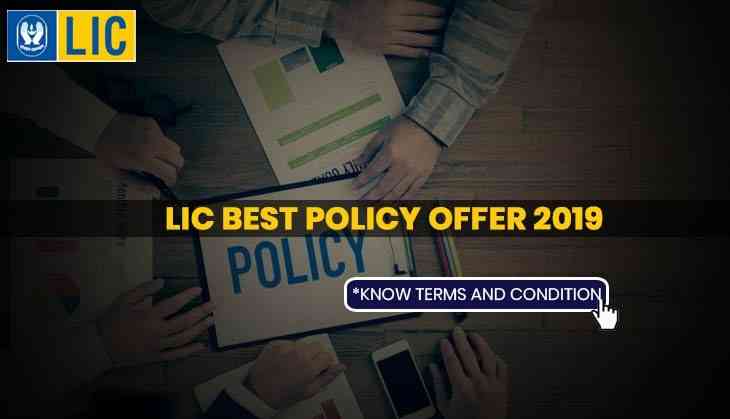 LIC, the country's largest life insurance company keeps on bringing several policies to attract and to benefit its customers. One of the best and cheap policies that are offering by LIC is New Jeevan Anand Policy 815.
Know benefits under LIC's New Jeevan Anand Policy 815:
The biggest advantage of buying this policy is that policyholder need not pay tax for it. Another benefit is that risk cover continues even after the policy term ends.
In case, the policyholder dies after the end of the policy term then his/her nominated member will get the benefits of the policy.
Know who can purchase policy:
The minimum age limit to purchase the policy is18 years while the maximum age limit is 50 years.
Policy term -
The duration of the policy is 15 to 35 years. Interested customers can buy the New Jeevan Anand policy offline as well as online.
Premium paid:
The premium can be paid for the policy either annual, half-yearly, quarterly or monthly basis. The interesting part about this policy is that after completion of three years of purchasing this policy then the customer can also take a loan on it.
This how-to get policy benefit:
If a policyholder purchase the plan at the age of 18 and buy a 35 years plan for 1 lakh sum assured plan then his annual premium would be Rs 1,07,645. He will have to deposit 35 installments. The policyholder will get Rs 4.56 lakh on maturity.
Minimum Sum assured:
Under this policy, it is mandatory to take the sum assured of at least Rs 1 lakh and there is no maximum limit.
On the maturity of the policy, customers will get a simple reversionary bonus and final additional bonus.
Benefits in tax:
According to the income tax rule, under section 80C there will tax benefit on the payment of premium.
Note: To read the more terms and conditions about this New Jeevan Anand Policy, users can click here.
Also Read: LIC Policy Offer 2019: Deposit Rs 1302 and get Rs 63 lakh under this policy; check terms and conditions