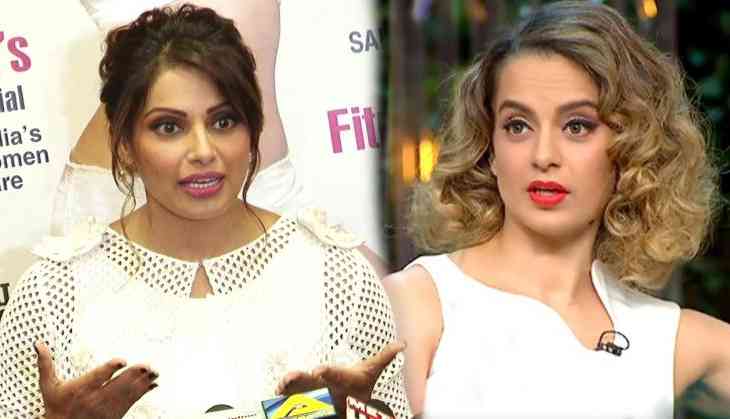 Mehul Choksi, a relative of luxury diamond jewelry designer Nirav Modi, who is being investigated by the CBI for the biggest bank fraud of Rs 11,300 crore has for the first time spoken up is accused by Bollywood actress Kangana Ranaut and Bipasha Basu. Mehul Choksi is the founder of Jewellery brand Gitanjali Gems, hasn't paid the full amount to Kangana Ranaut for endorsing Nakshatra, one of the Gitanjali brands.
Bipasha Basu, who endorsed for Gili accused the brand using her photos even after the expiry of the contract. Recently, Priyanka Chopra refused to take up the contract with Gitanjali Gems because of the recent allegations of fraud against him. Now, Kangana and Bipasha who have opened up about their non-payment and breach of contract issues.
Also read: PNB Scam: Nirav Modi seeks permission to pay the pending salary of 2200 employees
Kangana's spokesperson told Economic Times, "There is outstanding due on Kangana's Nakshatra endorsement, beyond the stipulated contract." We saw Kangana Ranaut in 2016 endorsing for Nakshatra. Apart from Kangana, Katrina Kaif and Aishwarya Rai Bachchan too have endorsed Nakshatra.
Bipasha Basu, who was last seen in the movie Alone, told ET, "My managers then tried their best to stop Gili from using my pictures post my contractual period… but even though we sent them letters, they continued to use my pictures internationally too, because of which I lost many jewellery endorsements. Post my contract, for a couple of years till now, Gili used my pics even though legally they can't." Bipasha had worked with the brand in the year 2008 and currently, Kriti Sanon is the face of Gili.
Bollywood actor Sidharth Malhotra, who too previously endorsed Nirav Modi's eponymous jewellery label, was also said to be seeking legal options to sue Modi over non-payment but a source close to the Aiyaary actor told indianexpress.com that there was no truth to the speculation.