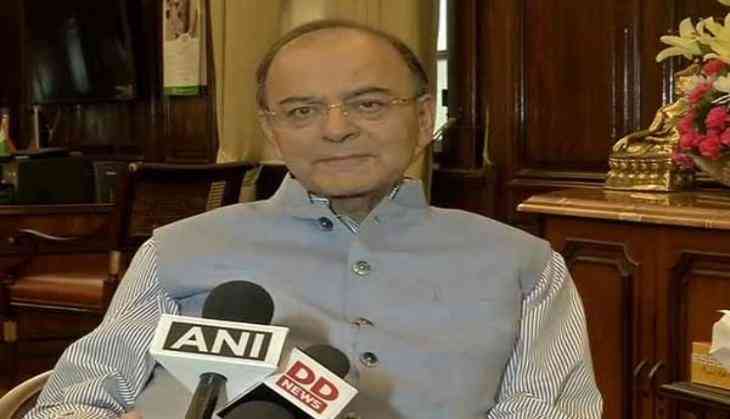 Arun Jaitely asks opposition to reconsider its decision to skip G (ANI)
Union Finance Minister Arun Jaitley on 29 June said that the proposed rollout of the Goods and Services Tax (GST) on 1 July has a backing of broad consensus of 31 state governments and Union Territories. He also asked the Opposition to reconsider its decision on skipping GST launch on the midnight of June 30.
The Finance Minister said, "I cannot recall any discussion, which has been more or greater than the one in the case of the GST."
He added that an exercise of this kind has never been done in the history, and now all parties must display 'broad chest' and own up this decision.
"We believe that this is the single most important tax reform in the last 70 years, and I am sure that this reform will prove both beneficial for the country and the economy as well," Jaitley asserted.
The Finance Minister further added: "I hope that every political party will reconsider and revisit its decision and be a party to the launch of this massive reform to which they themselves have been privy," he added.
Jaitley's observation comes after opposition parties, including the Trinamool Congress Party and the Congress deciding to shun Narendra Modi government's gala event at a special midnight session of Parliament on 30 June.
Apart from TMC and the Congress, RJD too has decided to give a cold shoulder to this special programme of the Modi government.
However, the government is all set to use the Central Hall to launch the new taxation system that will dramatically re-shape over USD two trillion economy.
-ANI