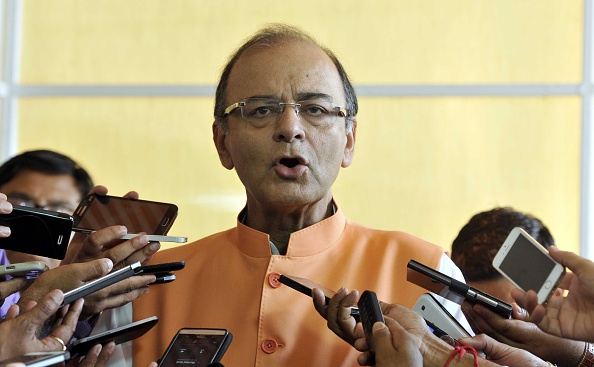 The Indian government on 12 July announced that the macro-economic scenario has improved significantly on account of revival of growth and subdued inflation and exuded confidence that interest rates will decline in coming years.
In his Medium-Term Expenditure Framework Statement tabled in Parliament, Finance Minister Arun Jaitley also expressed commitment of the government to cut fiscal deficit and push subsidy reforms.
"Macro-economic outcomes have improved significantly, primarily with the revival of economic growth and subsidence of inflationary tendencies," Jaitley said.
GDP has improved from 6.9 per cent in 2013-14 to 7.3 per cent in 2014-15. It's expected to be 8-8.5 per cent in the current financial year.
On the price situation, he said the headline Wholesale Price Index (WPI) inflation averaged (-)2.4 per cent during April-June 2015. The retail inflation, measured by Consumer Price Index (CPI), declined to 6 per cent in 2014-15 from 9.5 per cent in 2013-14 and averaged 5.1 per cent in April-June 2015.
"With fiscal deficit coming down, and easing of inflationary pressure, it's expected that interest rates would be falling in years to come," he said.
RBI, since January 2015, has loosened key benchmark rates by a total of 0.75 per cent in three tranches and may reduce it further depending on macro-economic data and monsoon.
The government, Jaitley said, is committed to bringing down the fiscal deficit to 3.5 per cent in 2016-17, and 3 per cent in 2017-18. For the current fiscal, it has been pegged at 3.9 per cent of GDP.
"Fiscal consolidation strategy of the government hinges on reclaiming high growth in gross tax revenues achieved in the past. This is also essential for creating space for financing programmes of the government," he said.
(with inputs from PTI)