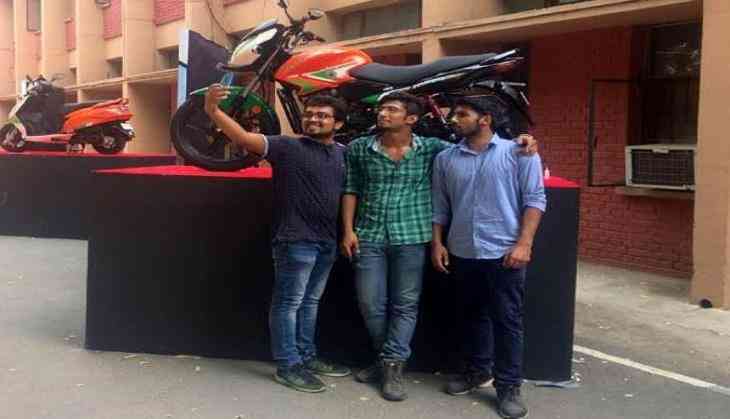 As the football fever gripped the nation, Hero Motocorp Ltd, a leading two-wheeler manufacturer and the national supporter of the recently concluded FIFA U-17 World Cup India 2017, introduced Hero World Bike contest to further delight the football fans in India.
Launched at the beginning of the global football event in the country, the contest received an overwhelming response from fans that is reflected in over 3.6 Million visits within the first week of the contest, and an overall 1.1 lakh participants.
The nationwide contest offered fans an opportunity to customize their choice of a Hero motorcycle or scooter by painting it in the colours of their favorite football team participating in the FIFA U-17 World Cup. As part of the initiative, an exclusively designed app and microsite allowed the fans to put custom graphics on their bike/ scooter basis their preferred field positions. Once the participant had finalised their creation, the app/microsite allowed them to post it on social media platforms to generate support.
More than 1.1 lakh participants created their own customised Hero World Bikes. As next step, five winners will be selected through a lucky draw and will receive the actual Hero two-wheeler designed by them.
During the run-up to the FIFA U-17 World Cup, Hero MotoCorp also organised a nationwide 'Trophy Experience' Tour, where fans got an opportunity to witness the actual FIFA U-17 World Cup Winner's Trophy in person. The trophy was showcased at multiple Hero showrooms across all host cites. The initiative garnered massive support from over one lakh football fans who flocked to Hero dealerships to have a closer look at the trophy and cheer for the Indian team.
-ANI-BusinessWire India