It seems like top multinational corporations are in love with Indian-born managers. Last year it was Satya Nadella, who captured the topmost spot at Microsoft and this year its Sundar Pichai, who has been chosen to steer the ship for the new Alphabet led Google.
With his appointment as the CEO of the global tech-giant, Pichai has joined the big league of Indian origin persons who hold key positions at global corporations, with a collective turnover of about $400 billion.
Interestingly, a study by Egon Zehnder, a global executive search firm, showed that in 2011, S&P 500 companies had more Indian CEOs than of any other nationality except American.
Time magazine once termed CEOs as India's leading 'export' and said that the subcontinent could be 'the ideal training ground for global bosses'.
Let's have a look at the life of Indian faces who are making big at the international firms
1. Sundar Pichai (CEO, Google)
It has been a meteoric rise for Tamil Nadu born Sundar Pichai, who started with small but important posts at Google, only to become its CEO.
The Google genius' journey with the company started in the year 2004. Thereafter he led the product management and innovation efforts for key products including Google Chrome and Chrome OS and Google Drive.
In his earlier days, Pichai also worked in engineering and product management at Applied Materials and at McKinsey & Company.
Educational qualification
- He is a graduate in metallurgical engineering from IIT-Kharagpur (topper).
Masters from Stanford University and an MBA from the Wharton School of the University of Pennsylvania. At Wharton, Pichai was honoured as a Siebel Scholar and a Palmer Scholar.
Power punch:Pichai is hailed for building a great team and outstanding products that gives a lead over other companies. Everything that Pichai has touched at Google has had a big impact on the lives of people around the world - the Chrome browser, desktop products such as the Google Toolbar, Desktop Search and Gadgets, and, of course, Android.
As CEO of Google, the soft-spoken 43-year-old will head core tech projects like Google search engine, ads, maps, apps, YouTube and Android system.
2. Satya Nadella (CEO, Microsoft)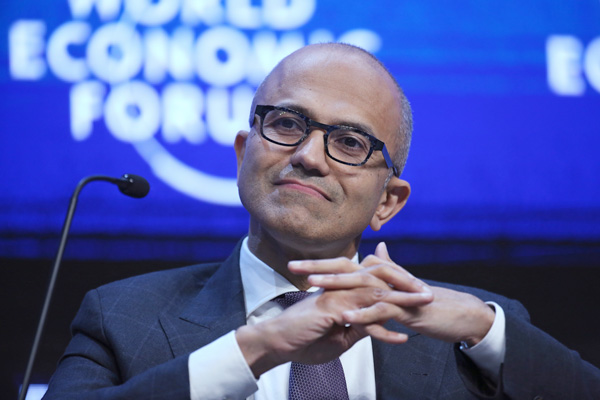 One of the most inspiring stories in the series has been of Satya Nadella's, who after working for two decades, made history by being the first Indian to head the world's biggest software company - Microsoft Corporation.
Presently, the highest paid executive in the United States, Nadella admitted that heading the company was 'beyond his dreams'.
Nadella, who hails from Hyderebad, joined Microsoft 22 years ago. Previously, he was executive vice-president of Microsoft's Cloud and Enterprise group, responsible for building and running the company's computing platforms, developer tools and cloud services.
Prior to joining Microsoft, Nadella worked with Sun Microsystems, as a member of its technology staff.
Educational qualification: He holds a bachelor's degree in engineering in electronics and communication from Manipal Institute of Technology. Masters in Computer Science from the University of Wisconsin, Milwaukee and an MBA from the University of Chicago Booth School of Business.
Power punch: One of the most influential technology wizards of our time, Forbes magazine recently ranked Nadella among the world's 72 most powerful people. He is known for his relentless drive for innovation and a spirit of collaboration towards his new role.
3. Shantanu Narayen (CEO, Adobe systems Inc)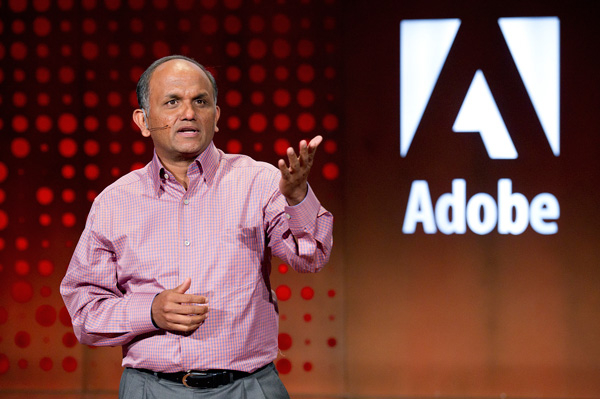 Narayen's leadership, technology insight and operational expertise have strengthened Adobe's culture of innovation, expanded the company into new markets, and extended its product portfolio and global reach. He became CEO of the company in 2007.
Narayen, who was born in Hyderabad, currently holds five patents. The San Jose, California-headquartered firm, has successfully transitioned from its pay-once-use-always business model to a subscription service.
Education qualification: He holds a bachelor's degree from Osmania University, Hyderabad. A master in computer science from Bowling Green State University and an MBA from Hass School of Business.
Power punch: For his spectacular expertise, Narayen was appointed member of US President's Advisory Management Board in 2011 and selected as one of "The TopGun CEOs" by Brendan Wood International.
Narayen has also worked with Apple in the past and co-founded Pictra Inc.
4. Indira Nooyi (Chairperson and CEO, PepsiCo)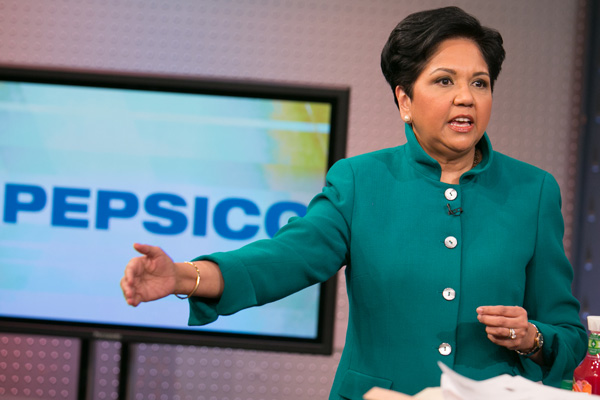 Chennai-born Nooyi was named CEO in October 2006. In her leadership, Nooyi has directed the company's global strategy for more than a decade and led PepsiCo's restructuring, including the 1997 divestiture of its restaurants into Tricon, now known as Yum! Brands. She also took the lead in the acquisition of Tropicana in 1998, and merger with Quaker Oats Company, which also brought Gatorade to PepsiCo.
Educational qualification- She has a bachelor's degree from Madras Christian College, an MBA from Indian Institute of Management Calcutta and a master's degree in public and private management from Yale School of Management.
Powerpunch: According to a poll conducted by Forbes magazine, Nooyi ranks third on the 2008 list of The World's 100 Most Powerful Women. She was also named one of America's Best Leaders of 2008 by US News & World Report. Today, Indra Nooyi presides over 185,000 PepsiCo employees in nearly 200 countries.
In 2007, she was awarded Padma Bhushan by Government of India. In 2008, she was elected to the fellowship of the American Academy of Arts and Sciences.
5. Sanjay Mehrotra (CEO, SanDisk Corporation)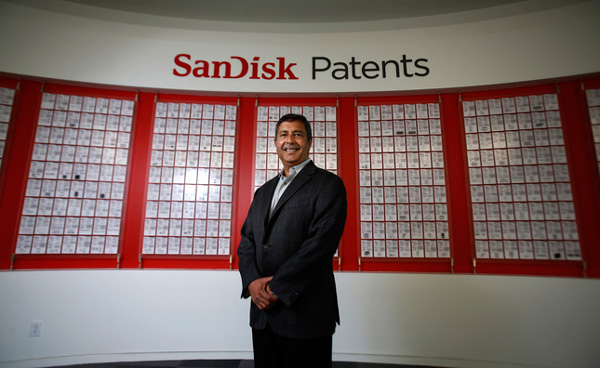 India-born Sanjay Mehrotra is the co-founder, president and Chief Executive Officer of SanDisk Corporation, a global leader in flash memory storage solutions.Earlier, Mehrotra served as SanDisk's president and became CEO in 2006.Under his leadership, the company expanded its focus to include solid state drive (SSD) solutions for the enterprise, as well as new growth strategies for the mobile and client computing segments.
Educational qualification: He has bachelor's and master's degrees in Electrical Engineering and Computer Sciences from the University of California, Berkeley. Graduate of the Stanford Graduate School of Business Executive Program (SEP).
Power punch: Mehrotra is the named inventor on more than 70 patents and has published numerous articles in the area of non-volatile memory design and flash memory systems. His recognitions include receiving the 2013 Outstanding Alumni Award in Electrical Engineering from the University of California, Berkeley, and being a joint recipient of the 2006 IEEE Reynold B. Johnson Information Storage Device Technology Award.
6. Ajay Singh Banga (CEO, Mastercard)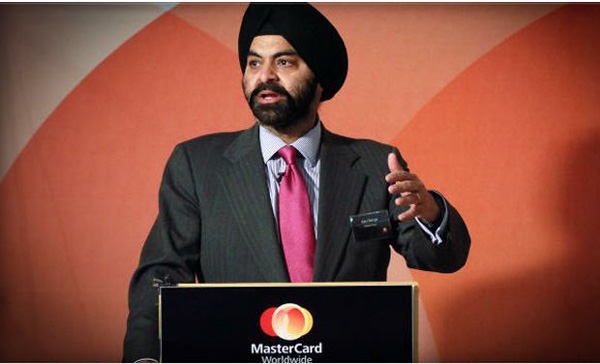 Ajaypal "Ajay" Singh Banga, 50, became the president and CEO of MasterCard in the year 2010. Banga also became a member of MasterCard's Board of Directors in the same year.
Banga started his career with Nestle India and has also worked with PepsiCo and Citigroup Asia Pacific.
Power Punch: Earlier this year, President Barack Obama appointed Banga to serve as a Member of the President's Advisory Committee for Trade Policy and Negotiations. Presently, he is also the chairman of the US-India Business Council (USIBC) representing more than three hundred of the largest international companies investing in India.
He is also a member of board of directors of the Dow Chemical Company; member of the Council on Foreign Relations; and member of International Business Council of the World Economic Forum.
Educational qualification: He has a BA degree in Economics from St. Stephen's College, Delhi. MBA from IIM , Ahmedabad.
7. Sanjay Kumar Jha (CEO, Global Foundries)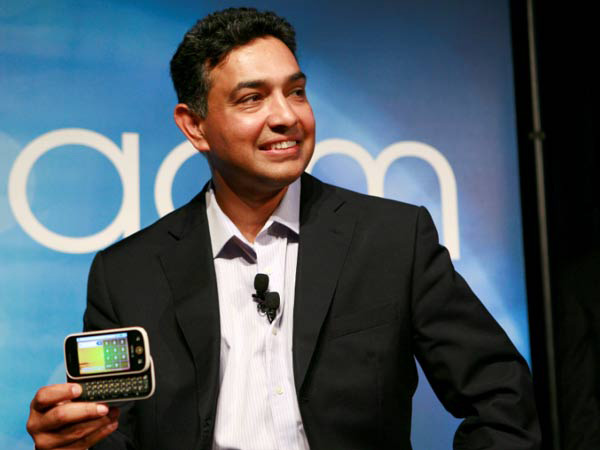 Sanjay Kumar Jha is the CEO of Global Foundries, the world's first full-service semiconductor foundry. He has been the former Chairman and CEO of Motorola Mobility and the COO of Qualcomm.
Educational qualification- He has a BS in engineering from the University of Liverpool and a PhD in Electronics Engineering from the University of Strathclyde.
Power Punch: At Qualcomm, Jha oversaw the development of five generations of modem and cell site chipsets, both digital baseband and RF (radio frequency), and system software. He was promoted to senior vice president of engineering in 1998.
8. Nikesh Arora (President & COO, SoftBank Corp)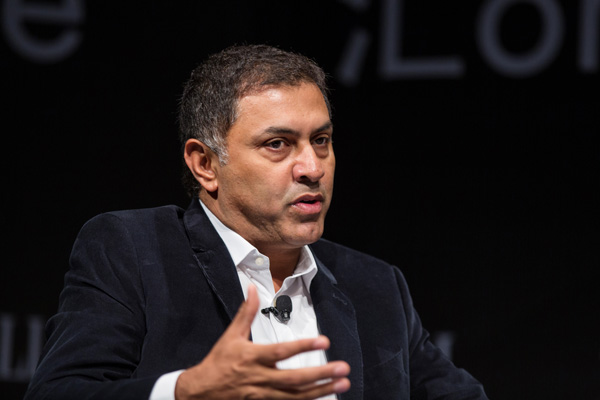 Arora has had a spectacular rise from Google to Japanese major Softbank. In June 2015, he was appointed Softbank's President and COO.
As CEO of SIMI, he is responsible for overseeing Internet, telecommunications, media and global investment activities. Before joining Google, Nikesh was a telecom analyst at Putnam Investments. He then went on to create his own mobile data start-up in 2000.
Educational qualification : A graduate in Electrical Engineering from IIT-BHU, he got an MBA from Northeastern University. A Masters degree in Finance from Boston College. Also holds a CFA designation.
Power punch: Hailed for his financial and strategic acumen, Nikesh is also likely to be the successor to Softbank's Chairman and CEO, Masayoshi Son.
9. Francisco D'Souza (CEO, Cognizant)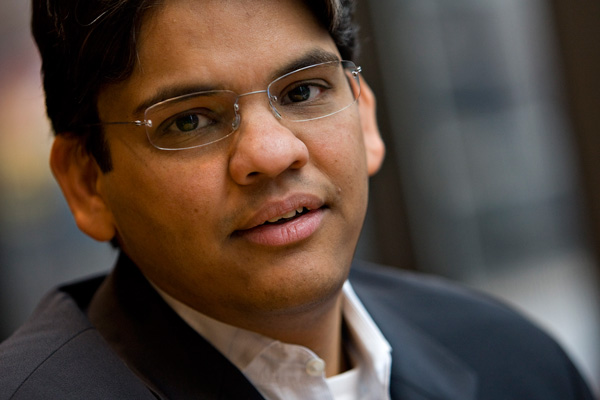 Another young CEO in the IT industry, 46-year-old Francisco D'Souza joined Cognizant as a co-founder in 1994, the year it was started as a division of The Dun & Bradstreet Corporation.
But interestingly, the Goa-born stalwart took over as CEO of the company when he was just 38 years old. He serves on the Board of Trustees of Carnegie Mellon University, the Board of Trustees of The New York Hall of Science and the Board of Trustees of the US India Business Council.
Educational qualification: He has a bachelor's degree in Business Administration from the University of East Asia. MBA from Carnegie-Mellon University.
Power Punch: Considered one of the best CEOs, Francisco D'Souza has nearly 25 years of experience in the information technology industry. Francisco is also member of the Board of Directors of General Electric Company.