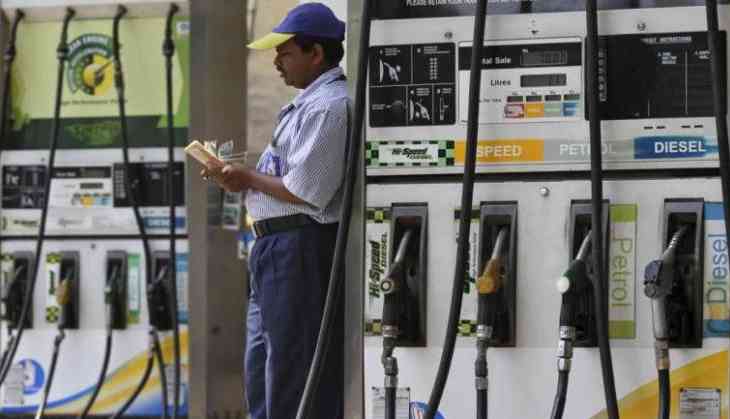 The four metro cities witnessed a slash in the petrol and disel prices on Saturday by 18-20 paise per litre and 12-15 paise. There has been a consistent dip in the fuel prices due to a fall in crude oil price over a period of time.
Following the rate cut, petrol and diesel are being sold at Rs. 78.79 per litre and Rs. 73.53 per litre, in Delhi and at Rs. 84.49 per litre and Rs. 77.06 per litre in Mumbai. This has happened for the 14th time in a row. On Friday, the petrol was priced at Rs. 79.18 per litre in Delhi and Rs. 84.68 per litre in Mumbai. The diesel price fell by 0.14 paisa to settle at Rs. 73.64 per litre and Rs 77.18 per litre in respective cities.
In the other two metros, Chennai and Kolkata, petrol was sold at Rs. 82.06 and Rs. 80.89 respectively and diesel was sold at Rs. 77.73 and Rs 75.39 respectively. In the last 15 days, petrol price in Delhi has come down by Rs. 3.28 per litre, while the diesel price witnessed a reduction of Rs. 1.84.
Last month, the Modi government in the Centre had slashed the excise duty on petrol and diesel by Rs. 1.50 per litre and also asked the PSU oil firms to subsidise fuel by 1 rupee per litre. The government also requested all state governments to cut taxes on petrol and diesel by similar Rs. 2.50 per litre. Following the Centre's request, many states like Gujarat, Rajasthan, Maharashtra, Uttar Pradesh, Haryana announced a cut in fuel prices.
However, the Delhi government had not reduced VAT on petrol and diesel. Due to that petrol and diesel are now cheaper in Noida compared to Delhi. Today, petrol in Noida was sold at Rs. 77.14 and diesel was sold at Rs. 71.80.