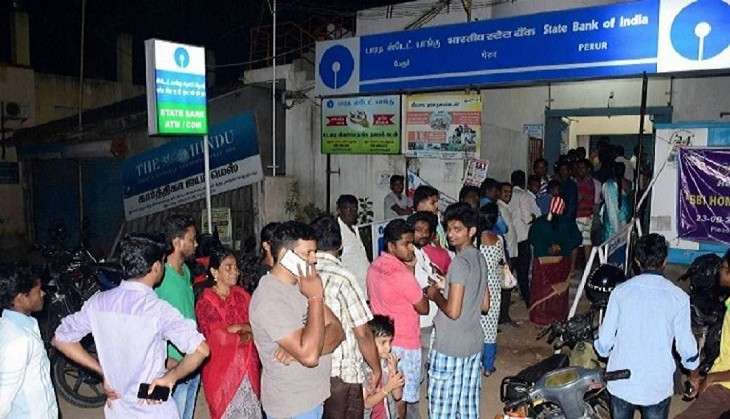 As many as 82,500 ATMs, which account for about 40% of cash vending machines in the country, have been recalibrated to dispense new high security currency notes of Rs 500 and Rs 2,000.
Out of 2.2 lakh ATMs, 82,500 were recalibrated till Tuesday evening.
These ATMs have been reset as per the direction of a task force set up by the government to expedite the process, said Rituraj Sinha, President Cash Logistics Association of India.
These have been recalibrated in such a manner that regional balance is maintained while giving priority to rural areas, Sinha, also a member of the task force headed by RBI Deputy Governor S S Mundra, said.
With the recalibration, ATMs are now stocking Rs 50-Rs 60 lakh cash and are able to cater to a higher demand.
As a result, many ATMs are holding cash longer and queues outside such machines are also getting smaller.
However, before the recalibration, ATMs could hold up to Rs 5 lakh of Rs 100 notes which used to get over very fast.
Since the formation of the task force, RBI, banks and cash logistic companies have been working seamlessly, he said, adding that the progress of recalibration of ATMs demonstrates a synergistic approach.
Cash supply has been streamlined to meet the requirements of ATMs and many such machines at various parts of the country have started working round the clock.
On a daily basis, about 12,000 to 14,000 ATMs are getting recalibrated.
"It is our endeavour to move towards normal ATM functioning by the end of this month," he added.
Prime Minister Narendra Modi had on 8 November, in a surprise move, announced demonetisation of Rs 500 and Rs 1,000 notes.
-PTI