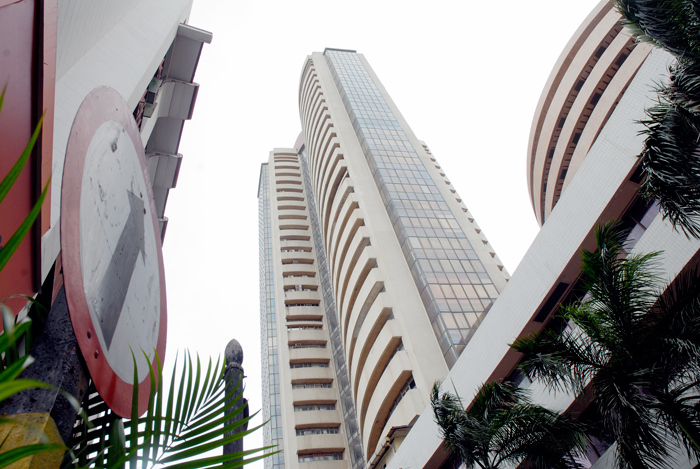 Hong Kong\'s Hang Seng fell to a low of 4 per cent thereby triggering fear among investors of weak Asian cues early in the day.
In a bloody carnage on Dalal Street, market benchmark Sensex plunged by 807.07 points today, its biggest fall in six months, to settle below 23,000-level after 21 months as fears of a global slowdown and disappointing quarterly numbers combined to batter investor sentiment.
Both BSE Sensex and NSE Nifty have cracked over 2 per cent amid global turmoil.
India's benchmark index BSE Sensex plunged massively by 807.07 points and settled at 22,951.83 points on Thursday triggering a fresh wave of concern from investors as the markets closed. This is Sensex's biggest fall in six months augmented by weak Asian cues, fear of global turmoil and heavy fall in sectoral indices including banking, metals and realty.
Even NSE Nifty breached the 7,200 mark and settled at an abysmal 6,976 points despite the Central bank keeping key interest rates intact ahead of Union ministry's budget announcement.
Catch takes a look at why the markets are facing the bullish brunt:
Fear of a global slowdown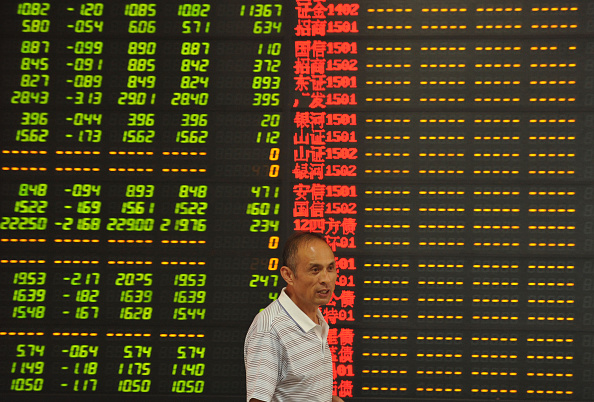 According to World Bank estimates, India is supposed to maintain its growth rate at 7.5 per cent while China will grow at 6.0 per cent in 2017. Combine this with global forecast at 3-4 per cent and China's inability to rein in investors and weak Asian cues, and Indian markets are on a downward spiral.
The Hang Seng China Enterprises Index, which tracks mainland companies listed in Hong Kong, was down 4.6 per cent. Both Hong Kong benchmarks are eyeing their biggest drop since 24 August, as reported by The Financial Times.
Mainland markets including China and Japan are shut until next Monday and Korea's Kospi is also trading for the first time since Friday and was down by 2.5 per cent. Singapore's Straits Times Index was down by 0.8 per cent.
Entering bear market:
Total investor wealth, measured in terms of cumulative market value of all listed stocks, tanked by more than Rs 3 lakh crore.
Following today's fall, the Sensex has come off over 23 per cent from its all-time peak of 30,024 recorded nearly a year ago on 4 March while the total investors' wealth has come down by close to Rs 20 lakh crore since then.
With this domestic equities have entered a 'bear market', which experts define as a fall of 20 per cent from all-time peak.
Asian stocks fall after Janet Yellen's warning:
After Federal Chair Janet Yellen's two-day testimony on capitol hill, European stocks traded sharply lower dragged by a major sell-off in banking and mining stocks. This could have offset weak Asian cues and triggered bloodbath in Asian markets as well.
Here's what Janet had said:
"Financial conditions in the United States have recently become less supportive of growth," she told the House Financial Services Committee. "These developments, if they prove persistent, could weigh on the outlook for economic activity."
"Around the world, equity markets have tumbled, erasing wealth and undermining confidence. And loans, already in short supply, are becoming even harder to come by. Investors are demanding higher rates from risky borrowers while pumping so much money into safe havens like government debt that governments are increasingly charging interest instead of paying it, a phenomenon known as negative interest rates," Yellen said.
Yellen argued on Wednesday that the rest of the world was to blame. She said the crucial question confronting the Fed was whether the domestic economy is strong enough to keep growing modestly even as the global economy struggles. That disconnect has raised the value of the dollar, allowing consumers to purchase imports more cheaply, but has reduced demand for American exports.
Rupee breaches 68-mark, triggers concern: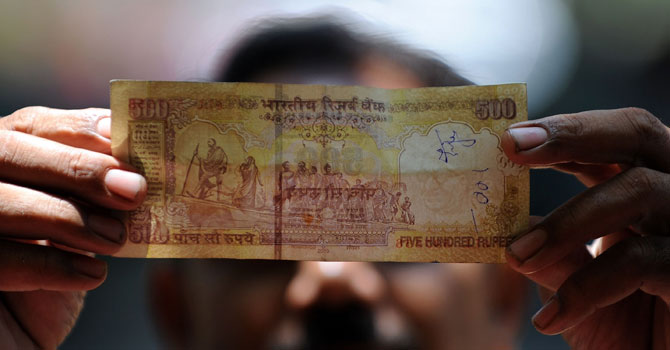 The rupee again breached the 68-mark today as it fell by 46 paise to 68.31 against the American currency as demand for dollar from banks and importers gathered pace amid a steep fall in domestic equities.
The Indian unit resumed lower by 10 paise at 67.95 per dollar against Wednesday's closing level of 67.85 at the Interbank Foreign Exchange (Forex) market.
The domestic unit hovered in a range of 68.34 and 67.90 per dollar during evening deals before before being quoted at 68.31 at 4.45 pm local time. The dollar index was down by 0.10 per cent at 95.73 against a basket of six currencies in the Asian trade.
Continued selling pressure by foreign portfolio investors:
Foreign portfolio investors (FPIs) have reduced their exposure in 30 Nifty companies during October-December quarter as they recast their portfolio primarily on account of global factors, a recent PTI report added.
FPIs, which pulled out over Rs 3,200 crore from stock markets in the October-December quarter, flow in equities may continue to remain weak in the fourth quarter of the ongoing fiscal 2015-16.
This phenomenon can be attributed to the concentration of FPIs holdings in select quality stocks (high return on equity (ROE), high cash flow and low leverage) which relatively outperformed low quality stocks (low ROE, low cash flow and high debt) in FPI portfolios.
Sectoral indices face fall:
Among BSE sectoral indices, realty suffered the most at 5.94 per cent followed by power (4.81 pc), PSU (3.90 pc), oils&gas (3.82 pc), metal (3.81 pc), banking (3.81 pc), capital goods (3.57 pc) and auto (3.53 pc).
The broader markets also performed weak with the BSE small-cap index falling 4.64 per cent and mid-cap down 3.27 per cent.
The country's biggest lender State Bank of India fell by 2.99 per cent to Rs 154.20 after it posted 67 per cent decline in consolidated profit to Rs 1,259.49 crore for the third quarter ended December 31, 2015-16.
Bad loans = NPA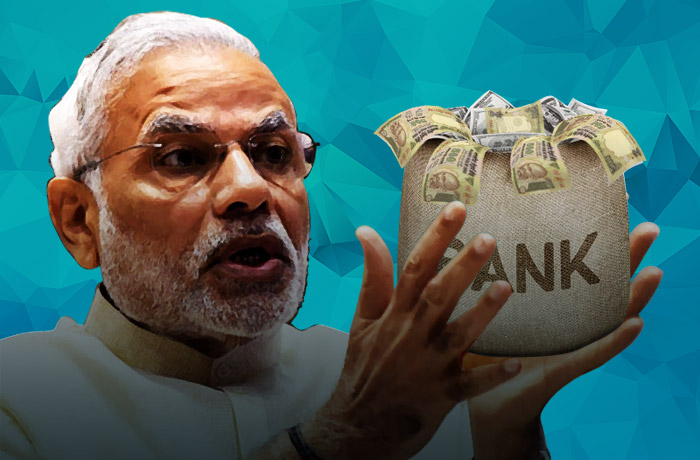 Thursday's selloff was also led by severe selling in state-run lenders. State Bank of India slumped by 3 per cent after it reported a 62 per cent fall in quarterly profit because of higher bad loans, as reported by NDTV.
According to experts, this sharp rise in bad loans in Q3 is because of Reserve Bank's order asking lenders to treat some stressed borrowers as non-performing even if they have not defaulted yet.
This mandate by RBI follows Governor Raghuram Rajan's call for clean-up of bank balance sheets by March 2017.