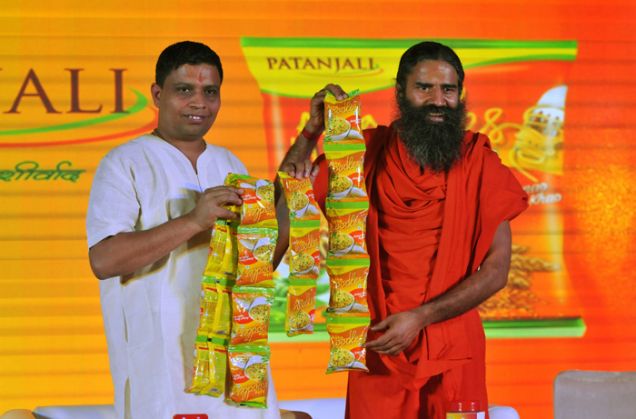 Baba Ramdev is in the thick of a controversy yet again, thanks to his brand of Patanjali atta noodles.
The customer who found insects inside a sealed packet of the noodles may now file a lawsuit against the Baba.
Within weeks of launching his Patanjali noodles as competition to Maggi noodles, Baba Ramdev's brand of atta noodles is in quite a twist as a customer in Haryana has found bugs inside a packet of Patanjali Noodles.
Earlier, the atta noodles - Baba Ramdev's latest product - was unable to obtain the mandatory product approval from the Food Safety and Regulatory Authority of India (FSSAI).
According to news reports, the bugs were spotted inside the sealed packet by a man who purchased it from Swadeshi store in Narwana, in the Jind region of Haryana.
Read: Here's why Baba Ramdev makes for a smart entrepreneur
He is now reportedly gearing up to file a lawsuit against Patanjali Noodles and the Yoga guru.
Immediately after its launch, Patanjali had come under the government scanner as the FSSAI had said that despite not obtaining the much-needed approval, packets of Patanjali Noodles displayed the licence number.
As Catch had reported, the FSSAI had approved Patanjali's pasta brand but not the noodles.
"We have a license for Pasta in the central category from the FSSAI. As per the FSSAI, noodles come under the 'pasta' category. FSSAI has given us a licence for relabelling in the pasta category," Patanjali had said in a statement.
Read: Noodle in a soup: how FSSAI is making a mess of the Patanjali case