\"France is a special friend. Eighteen years ago, France was the first country we signed a strategic partnership with. We are now here to take it higher,\" Modi told a joint news conference after his talks with Hollande.
Manufacturer Dassault Aviation has also said in a statement that it expects a complete agreement on the planes in four weeks\' time.
India and France on Monday signed an inter-governmental pact that will provide the former with 36 French-built Rafale fighter planes.
During French President Francois Hollande's India visit to attend the Republic day celebrations, he spoke to Prime Minister Narendra Modi about various defence and trade related deals. The two heads of state also released an inter-governmental joint statement.
But, both leaders have said that there was much to be done to finalise financial terms after months of talks.
According to media reports, the deal is pegged to be around $9 billion and has been the centrepiece of a visit to India by the French President, as reported by Reuters.
Further talks on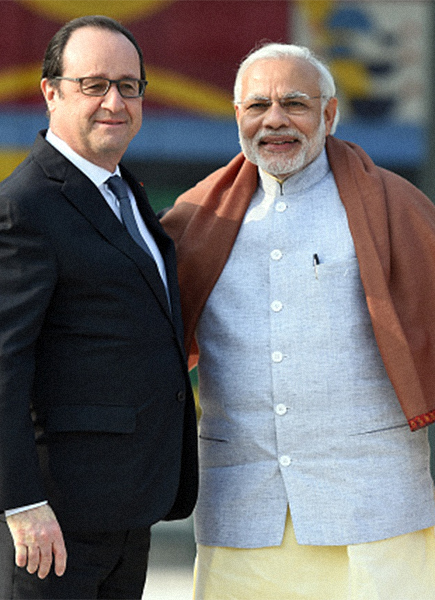 Hollande and Modi have said that further talks are needed to finalise the terms of the deal, which Modi had announced when he visited France last year to secure 136 Rafale jets for Indian forces.
Hollande described the deal on Rafale as "a decisive step", adding: "There remain financial issues which will be sorted out in a couple of days."
Manufacturer Dassault Aviation has said in a statement that it expects a complete agreement on the planes in four weeks' time.
A look at some of the deals India and France have inked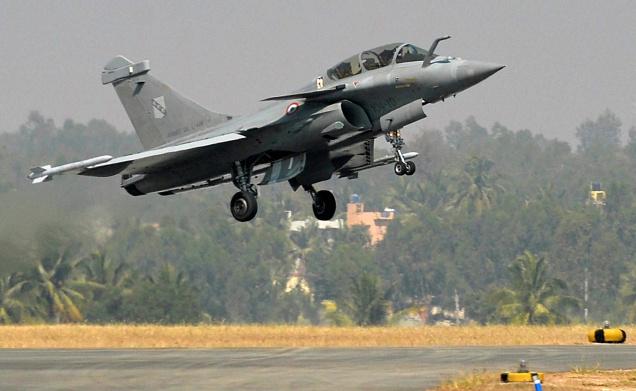 1) French companies will invest $10 billion in India over the next five years, majorly in the industrial sector, French Finance Minister Michel Sapin was quoted as saying.
"Over the last five years, French companies have invested more than $1 billion per year in India," Sapin said in a speech to the Federation of Indian Chambers of Commerce and Industry in New Delhi.
2) As part of inter-governmental deal, there will be major "offsets", or related French investments that Modi hopes will support his "Make in India" initiative to develop the manufacturing sector.
3) France's Alstom signed a pact with Indian Railways to make 800 locomotives in India, a boost for Modi's drive to build a domestic industrial base and provide jobs to a growing workforce.
4) Hollande said an agreement for France's Areva to build six nuclear reactors in India should be concluded within a year. The two sides have been wrangling over the price of power from these units for more than a year.
With agency inputs