After 7 consecutive months of price hike in Petrol and diesel at Rs 9, there is a good news for all countrymen. As there is a sigh of relief news that the rates for the fuel will go to be cut down in Delhi, Kolkata, Mumbai and Chennai. This information has been announced by the Indian Oil.
Petrol rates cut by 21-22 paise whereas diesel price declined by 28-30 paise. According to the Indian Oil Corporation's website, Petrol price in Delhi was at Rs 73.01 litre, Rs. 75.7 per litre in Kolkata, Rs. 80.87 per litre in Mumbai and Rs. 75.73 per litre in Chennai today (12 February). While, Diesel prices were at Rs. 63.62 per litre in Delhi, Rs. 66.29 per litre in Kolkata, Rs. 67.75 per litre in Mumbai and Rs. 67.09 per litre in Chennai.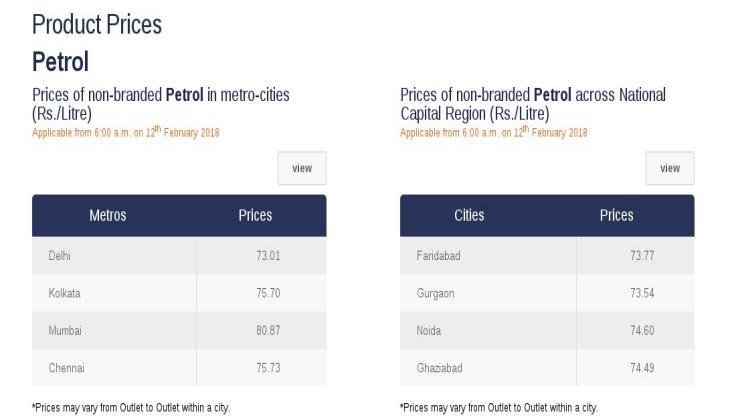 After budget 2018, petrol and diesel prices starts cutting down
Although the prices for petrol and diesel have started cutting down from Monday. While the price for the fuel is inadequate but it has raised the expectation that in coming days there will be fall off in the rates.
The reduction in the amount of fuel is due to the crude oil price rate decline. In the international market, the price of the crude oil has fallen drastically by 9-10 percent, which has the effect seeing in India. If the rupees is strong then oil marketing companies can reduce the cost of petrol and diesel.