7th Pay Commission salary hike: who's :-) who's :-(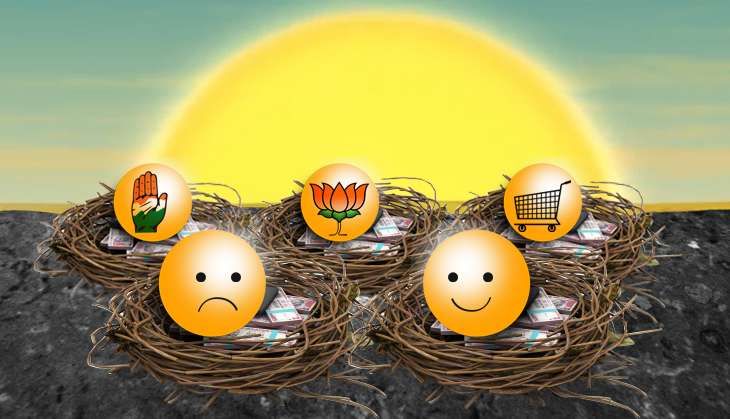 What does the 7th Pay Commission have
Salaries of government employees are set to go up by 23%
Minimum salary of a government employee will go up to Rs 18,000 per month
What\'s in it for others?
Really nothing much. Government employees are the only ones benefiting
Many other sectors have been left rather unhappy with the 7th Pay Commission
More in the story
Who are the ones happy with the 7th Pay Commission
Those who are unhappy and why
The salaries of employees of the Union government are all set to go up by over 23%, following the cabinet's approval to the recommendations of the 7th Pay Commission.

WATCH: All you need to know about 7th Pay Commission

The new salaries will come into effect retrospectively i.e. from January 1, 2016. The minimum salary for a government employee will go up from Rs 7,000 to Rs 18,000 per month.

Also Read: Govt approves 7th pay commission: Bad news for non-govt employees

The government claims that this hike will benefit over 1 crore employees, including over 47 lakh employees and 53 lakh pensioners.

While this is all set to bring a smile on the faces and jingle in the pockets of at least 4 crore Indians, many others have been left rather unhappy. Apart from the central government workforce, here is a look at six different segments where the new salaries will have entirely contrasting impact.
Bharatiya Janata Party :-)
Why? Because it hopes that this move will make it popular among those voters across the country who work for the government. This is why the NDA government has been stressing that there are many things about this salary hike which are unprecedented.
One such claim is that "in the past", employees had to wait for 19 months and 32 months for the implementation of the recommendations of the 5th and the 6th Pay Commissions. While this time, the recommendations are being implemented "within 6 months from the due date".
Why? Because it feels BJP will be stealing a march over it with the government-employees constituency. It has already started slamming the provisions, saying that this is the lowest hike in seven decades.
7th Pay Commission- Modi Govt shortchanged 98 Lakh Govt employees. Lowest hike in seven decades. My statement -: pic.twitter.com/nHMcmoTBh7

— Randeep S Surjewala (@rssurjewala) June 29, 2016
Market :-)
Why? Because higher salaries will mean more money to buy more stuff. Many sectors of the economy like automobiles, "white-goods" like AC, refrigerator etc and real estate are expecting a boost.
http://www.firstpost.com/business/7th-pay-commission-markets-may-not-be-enthused-for-now-but-consumption-story-set-to-get-a-leg-up-2863102.html
State governments :-(
Why? Because they will soon be forced to keep up with the hike. That will make their expenses go up. States like Bihar and Jharkhand have already said that their expenditure on salaries and pensions will go up by Rs 6,300 crores and Rs 2,902 crores, respectively, every year.
Defence personnel :-(
Why? Because many of their demands have not been accepted. Defence Minister Manohar Parrikar himself said some demands have not been accepted.
Former Army Chief General Shankar Roychowdhury has slammed the hike, saying allowances for armed forces have not been brought at par with civilian employees, parity in disability allowance has also been ignored and in future, not only will the defence personnel's salary hike stagnate after 31 years of service, the pension amount will also come down by at least Rs 20,000 as compared to civilian employees.
Private sector :-(
Why? Because salaries will become more attractive in the government sector than in private sector, as Finance Minister Arun Jaitley has claimed. Entry-level, mid-level and middle to senior level workers in the private sector will definitely feel grumpy about their pay-checks when they will see the rising prosperity of their government employee neighbours. Eventually, private sector too may be forced to keep up.
Also Read: 7th Pay Commission recommendations: Key highlights from Arun Jaitley's press briefing
Also Read: Cabinet approves Seventh Pay commission's recommendations
Also Read: 7th Pay Commission is worst income hike in the history of independent India: Congress
Also Read: 7th Pay Commission likely to be implemented soon, bringing with it a 23.5% pay hike for govt employees