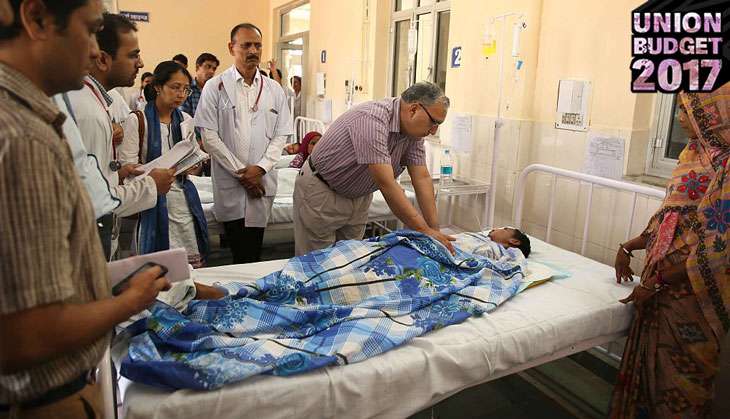 When Finance Minister Arun Jaitley presented the budget for the upcoming year and he mentioned some reforms for the health sector, although not in isolation.
Interestingly, Jaitley did talk about promises in healthcare while talking about other announcements for the poor and the underprivileged.
The first thing he mentioned was an action plan to eliminate kala-azar and filariasis by 2017, leprosy by 2018 and measles by 2020.
We were supposed to eliminate kala-azar and filariasis by 2015 and measles by 2013. The elimination deadline for measles was pushed to 2020 two years ago. India accounts for close to one-third of the world's 1,34,000 annual measles deaths, shows World Health Organisation (WHO) data.
India was also supposed to be leprosy-free by 2010, but it still records 60% of all cases of leprosy worldwide.
The announcement that two new All India Institute of Medical Sciences (AIIMS) would be set up in Jharkhand and Gujarat is definitely a good move.
There was, however, no clarity on what change would result in the transformation of 1.5 lakh Health Sub Centres into Health and Wellness Centres.
The one positive move that we can take away from Budget 2017-18 is the proposal to amend the Drugs and Cosmetics Rules to ensure availability of drugs at reasonable prices and promote the use of generic medicines.
Private manufacturers and distributors have hiked and overcharged the price of various medical devices in India, especially stents, and this is a welcome move.
The only drawback to this is that the government also wishes for more investment in the sector along with a reduction in prices - which is an attempt to have the cake and eat it too.
Edited by Jhinuk Sen